Every year, commencement speakers tell college graduates they must go out and make the world a little better. And in 2016, many implored them to restore some sanity to society.
Both conservative and liberal speakers asked graduates to listen to people who don't share their opinions. Politicians told crowds they must stick up for the truth, as well as for people who can't stand up for themselves. Others pleaded with newly minted grads to get engaged in the political process, because they fear much-needed rational voices aren't behind heard in the age of Donald Trump.
Here are a few things commencement speakers asked graduates to do as they leave campus.
Build a society that strives for peace and uses reason to bridge differences.
Sen. Cory Booker, at George Washington University:
"I'm tired of this call in our country for this idea of tolerance — that is not the aspiration. We have a nation right now that seems to think the greatest and highest achievement is for us to be a tolerant nation, but I say no. We're not called to be a tolerant nation. We're called to be a nation of love. What we need to do is understand that we have to love each other, that we have to see each other have worth and dignity and value. ... Don't give in to cynicism. It is a toxic spiritual state. You've got to be one that, wherever you are, like a flower you've got to blossom where you're planted. You cannot eliminate darkness. You cannot banish it by cursing darkness. The only way to get rid of darkness is light and to be the light yourself."
Posse founder Deborah Bial, at Pomona College:
Before arriving at campus, Bial spoke with a few dozen elementary school students who said they were worried their parents or neighbors would be deported if Trump was elected president. Many of those kids, Bial said, are afraid.
"While they are picking up a lot from their parents, they're also dwelling in a place to fear that we formerly reserved for adults. It is possible that there is a shift in what kids think about today. It may have to do with social media and TV, the 24-hour breaking news that flashes by them in their living rooms, or on their computers, the pop-up blogging, tweeting, texting culture that surrounds us with news flashes -- they see it too. ... The truth is there are many problems that we have let fester. My generation has, quite frankly, failed you. Did we make the world the way you would have wanted it to be? I don't believe we have. ...

"The kids had a lot of pretty good ideas. They want cool technology. They want the future to be peaceful caring and happy. They want the whole world to have hope and faith. Their ideas were reasonable. One told me, 'I think the president should make sure there's peace around the world and you don't just start kicking people out of where they live in and start sending them somewhere else.' They thought there should be talking instead of violence, including in the Oval Office. They thought the president should just talk to people and reason with them."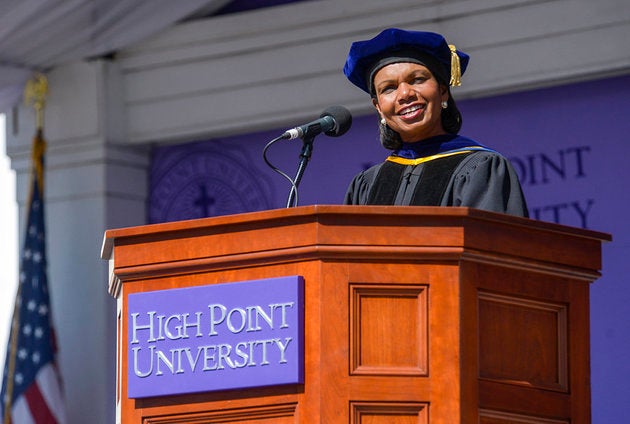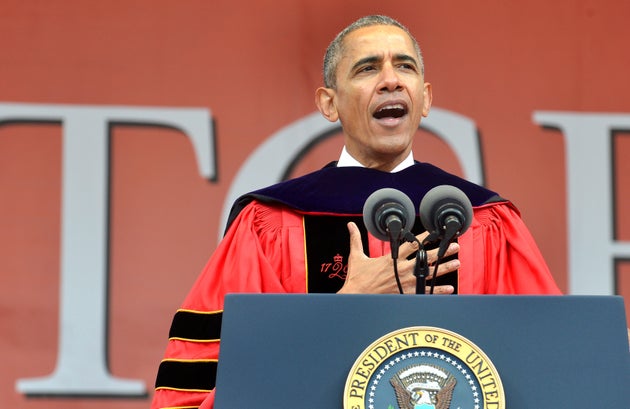 Read more: http://www.huffingtonpost.com/2016/06/01/commencement-2016_n_10274564.html