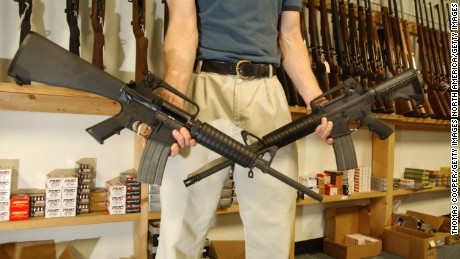 (CNN)The loss of so much life in the Orlando shootings is exceptional, but the kind of bullet wounds and the extreme nature of the physical trauma that people suffered in this incident is not as uncommon as it was even a decade ago, according to new study. And it is time for this "hidden public health issue" to come out of the shadows, the authors argue.
The research letter in the
Journal of the American Medical Association
on Tuesday takes a closer look at the nature of gunshot wounds in patients at Denver's largest trauma center. What it finds is that based on the increasing severity of gunshot wounds and the increasing number of patients shot multiple times, patients are now more likely to die from a gunshot wound than they were even 10 years ago. That's not the case for other trauma such as falls, accidents and stabbings.
In 1996, Congress enacted a provision in the law that essentially barred the Centers for Disease Control and Prevention from funding studies related to gun violence. President Obama signed an executive order lifting the ban in 2013, after the Sandy Hook massacre, but Congress has since blocked funding. And other sources of funding have dried up.
On Tuesday, the American Medical Association reaffirmed its statement that gun violence is "a very public health crisis."
"We need to advocate for dropping the congressional ban on gun-related research," Sauaia said. Moore agrees and said he would like to "get the science to begin to attack the problem in a comprehensive manner." He thinks he'd see fewer patients with less extensive injuries.
"We are right near perfection with the way we work with EMS and with what teams in trauma centers can do these days," Moore said. "I know people will say that guns don't kill people, people kill people, but if we provide people regular access to assault weapons and guns with these high capacities, which both are so ubiquitous, we are going to see more of these mass casualties like Orlando, and see more people with severe injuries who will be permanently disabled or paralyzed.
"It should be unacceptable."
Read more: http://www.cnn.com/2016/06/14/health/gun-injuries-more-deadly/index.html