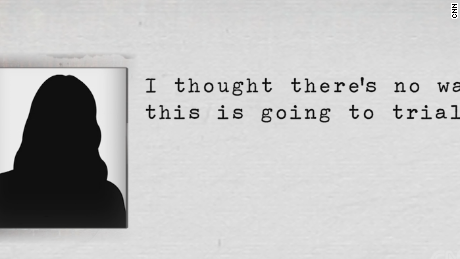 (CNN)The Stanford rape victim's letter is quite possibly the most powerful piece of writing ever about sexual assault: a woman's graphic and emotional description of what a man did to her one night behind a Dumpster at a fraternity party.
We don't want this to happen to our daughters, but sadly, it does: One in five
women is
sexually assaulted while in college, according to the
Campus Sexual Assault Study
(PDF). It happens to our sons, too: one in 16 young men.
Since statistics, no matter how dramatic, often fail to penetrate the minds of teenagers, should we ask our teens to read this searing 12-page letter? Could its emotional impact help prevent them from becoming the victims -- or the perpetrators -- of a sexual assault?
Experts in the field of sexual assault agree that the rape victim's letter is extremely powerful.
"I've been doing this work for seven years now, and I was overcome when I read that letter," said Laura Palumbo of the National Sexual Violence Resource Center.
Even just talking about the case can be of great value, he said. Berkowitz said that one would never want to blame the victim, but it's valuable to discuss alcohol use with your children.
"One of the things alcohol can do is make it harder to gauge what's going on," he said. "It makes it harder to discern when others mean harm."
The case also makes it clear that each of us has the power to help others, as two Stanford graduate students did when they chased down Brock Turner, the man convicted of raping the author of the letter.
Such "
bystander intervention
" can take several forms. For example, if a young person is at a party and sees two people leaving and something looks a little suspicious or "creepy," he or she can follow them outside.
"There are simple ways to divert the situation or interject yourself so it doesn't turn into a violent crime later," Berkowitz said.
And the overwhelming public support for the Stanford rape victim in and of itself is educational for young people, he added.
"Often, the perspective among teens and college students is that they're not going to be believed if they come forward, or that people will blame them," Berkowitz said. "The public reaction to this case shows that the public is now on the side of the survivors.
"If something happens, you don't have to be afraid to tell Mom or Dad or your friends. It's not something you should feel embarrassed about or need to hide. We'll come forward and love you and support you."
Read more: http://www.cnn.com/2016/06/10/health/stanford-rape-case-letter-parents-teens/index.html