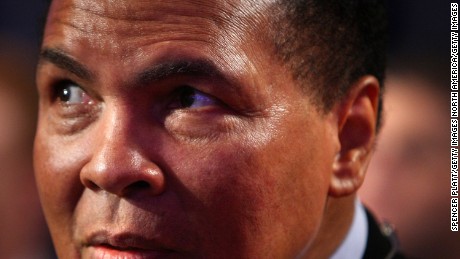 (CNN)Boxing legend Muhammad Ali will be laid to rest Friday, one week after he died at age 74. Ali had been publicly battling Parkinson's disease for more than three decades, so it came as a surprise to many that his official cause of death, according to family spokesman Bob Gunnell, was "septic shock due to unspecified natural causes."
"A direct link from Parkinson's to sepsis is a long jump. However, there are several features of Parkinson's -- especially later in the course of the illness -- that can place a patient at higher risk for [developing] an infection, which can get into the bloodstream and cause them to become septic," said Dr. Michael S. Okun, national medical director of the
National Parkinson Foundation
.
Parkinson's patients are at higher risk when hospitalized because the disease "can set up a scenario that decreases the threshold for getting an infection and makes it more difficult to clear the infection," said Okun, who is also the chairman of neurology at the
University of Florida
.
Read more: http://www.cnn.com/2016/06/09/health/muhammad-ali-parkinsons-sepsis/index.html