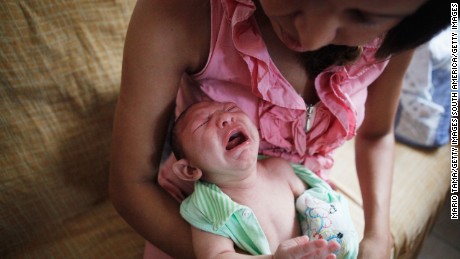 (CNN)Are you considering getting pregnant and live in an area where Zika is actively circulating? Then the World Health Organization wants you to do the following:
The World Health Organization is now saying media misunderstood that statement.
"Some have interpreted the language as meaning that WHO is recommending that couples living in areas of Zika should delay pregnancy," said Alexander. "Instead, WHO is advising that they receive counseling from health care providers about risks of sexual transmission of Zika, and risks of Zika for pregnant women."
"Women should be informed about the options to consider before conceiving, including delaying pregnancy," Alexander continued. "The misinterpretations are understandable and we will be clarifying the language in the guidance."
Guidance for travelers
On May 30, the WHO
updated its guidance
on sex and Zika for travelers. Men or women who visit any country with a current outbreak of Zika should wait a full eight weeks, instead of four, after their return to have unprotected sex or attempt to conceive a baby.
That holds true even if there are no active symptoms of the disease, as only one out of five people with Zika experience symptoms.
Men with known Zika-like symptoms should wait a full six months before attempting to conceive, said the WHO.
Read more: http://www.cnn.com/2016/06/11/health/who-clarifies-zika-pregnancy-guidance/index.html