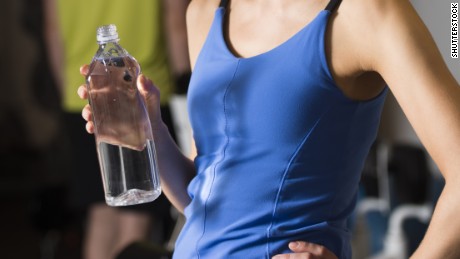 (CNN)It was long believed that you could acquire "better living through chemistry." But that may really not be the case. In a landmark alliance, known as Project TENDR, leaders of various disciplines have come together in a consensus statement to say that many of the chemicals found in everyday products can result in neurodevelopmental disorders, including autism and attention-deficit disorders.
"Ten years ago, this consensus wouldn't have been possible, but the research is abundantly clear," said
Irva Hertz-Picciotto
, an environmental epidemiologist at the University of California, Davis and co-chairwoman of Project TENDR.
Find out if you have lead in your water by reaching out to your local water supplier or even getting an at-home test kit from a home improvement store. If your home was built before 1978, test your paint. If the paint is chipping or peeling, it will need to be stripped or covered. Homeowners may want to consider using a professional who is lead-safe certified to help you. Parents can also talk to your doctor about having your children tested for lead if there is reason for concern.
Mercury
Mercury is a naturally occurring element, but it can also be released into the environment from the burning of coal and oil. Mercury can also be found in some household items such as thermometers, light bulbs and older-model clothes dryers and washing machines. Mercury in the environment can make its way into fish and shellfish. Some fish, such as some kinds of tuna, may have higher concentrations of mercury.
While you can't completely eliminate mercury from your environment, you can
reduce
your exposure to mercury by avoiding fish high in mercury. Try to use mercury-free thermometers. When getting rid of household items with mercury, reach out to your state or local household hazardous waste collection center for advice.
Polychlorinated biphenyls
Between 1929 and 1977, thousands of tons of
polychlorinated biphenyls
were used worldwide. Production of the chemical in the U.S. was banned by the EPA in 1977, but they can
linger
(PDF) in the environment for a long time and make their way into the food chain. These chemicals have been used as coolants and lubricants in electrical equipment because they are good insulators.
According to the
Centers for Disease Control and Prevention
, polychlorinated biphenyls are associated with cancer in occupational settings and has been associated with issues with motor skills and short term memory in children.
Much like mercury, they have made their way into our food sources, particularly fish and some meat. To avoid polychlorinated biphenyls in your food, the
Environmental Defense Fund
suggests, before cooking, removing the parts where toxic chemicals are likely to accumulate, such as the skin, fat and internal organs. When cooking, make sure to drain away fat and avoid drippings.
Read more: http://www.cnn.com/2016/07/01/health/everyday-chemicals-we-need-to-reduce-exposure-to/index.html