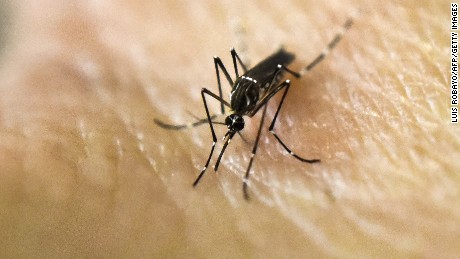 (CNN)Health officials in Florida are now investigating four possible non-travel-related cases of Zika virus, the state Department of Health said Wednesday.
Two of the four cases are in Miami-Dade County while the other two are in Broward County. None of the four individuals has traveled to Zika-affected areas. Sexual transmission has not been ruled out.
"Evidence is mounting to suggest local transmission via mosquitos is going on in South Florida," Tom Skinner, senior press officer at the Centers for Disease Control and Prevention, wrote in an email. "These cases fit similar transmission patterns (of) mosquito borne diseases like chikungunya that we've seen in South Florida in years past."
The CDC is assisting state and local health officials with the investigation in Florida.
To date
, there are 381 cases of the virus in Florida; 53 of them are pregnant women.
As of July 20, the CDC reported 1,404 cases of the virus in the continental United States and Hawaii. None of those cases is a result of local mosquito transmission. Fifteen of those individuals were infected by sexual transmission, and there is one case of a laboratory-acquired infection. (The CDC updates its numbers weekly on Thursday.)
Read more: http://www.cnn.com/2016/07/27/health/florida-zika-cases/index.html