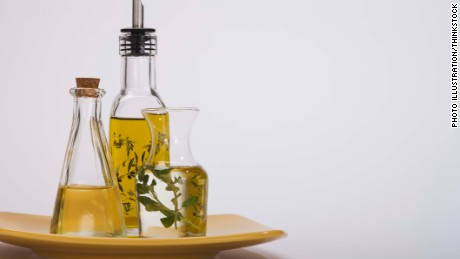 (CNN)We've long known that "bad" fats aren't the healthiest choices in our diets, but the latest news from Harvard is lethal: Eating too much saturated or trans fat can increase your risk of dying.
"This study is by far the most detailed and powerful examination of the relationship between different types of dietary fats and mortality," said Dr. Frank B. Hu,
professor of nutrition and epidemiology
at the Harvard T. H. Chan School of Public Health. "Our study demonstrates that not all fats are created equal, and eating healthy unsaturated fats at the expense of unhealthy saturated and trans fats is an important way to live a longer and healthier life."
"There have been some positive trends in the U.S. diet over the past two decades," Hu said. "However, saturated fat is still over-consumed at the expenses of healthy fats. Thus, there is still a long way to go to improve the quality of fats and the overall diet quality in the U.S. population."
Read more: http://www.cnn.com/2016/07/05/health/good-fats-reduce-risk-of-death/index.html