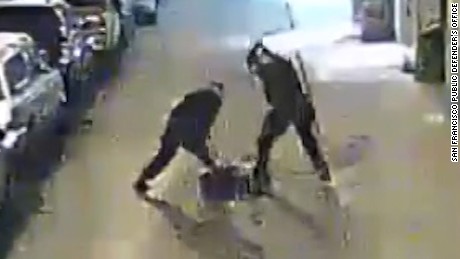 (CNN)Debate over police sometimes using excessive force in black and Latino communities has been an ongoing theme in America's narrative long before this month's high-profile police shootings of two black men, Alton Sterling and Philando Castile.
However, when it comes to a scientific look at such police actions, the data seem to be lacking. There is no universally accepted and scientifically backed
data source for when injuries or deaths occur
during police interactions -- and many scientists say there's an important need for one.
"This is a very old problem that we have been trying to solve since the Civil War, through the
civil rights movement
, the riots of the 1960s, the Rodney King riot," said Ted Miller, principal research scientist at the Pacific Institute for Research.
Read more: http://www.cnn.com/2016/07/25/health/police-use-of-force-study/index.html