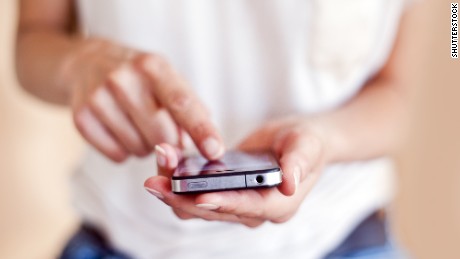 (CNN)In the wee hours of November 9, when the US presidential race approached its stunning end, John Draper and those he works with saw a different surprising result. The phone lines at the National Suicide Prevention Lifeline lit up in a way not seen before.
Between 1 and 2 a.m. alone, Draper said, the national network fielded 660 calls. The volume was two to three times what it had been, and that was on a night when calls were
already
on a dramatic upswing, increasing as polls closed and returns came in, the
lifeline's director said.
It's a trend that's played out with other services too, and the direct link to the election was "pretty undeniable," said Draper, who's spent about 25 years working in the suicide prevention and crisis intervention field. "I can't say I've seen anything like this. ... And it's certainly not something I've ever seen in an election."
Callers are panicked about what lies ahead for them, she said. A repeal of the Affordable Care Act could result in a loss of insurance and the trans-affirming health care they'd finally secured, she said. What will that mean for the hormones they rely on and the surgeries they've planned?
"It's just overwhelming," Martel said. "It's basically apocalyptic right now. I don't know what's going to fix this for us."
She said the staff at Trans Lifeline is doing all it can to support the community, but given what they're seeing right now, they need help to train more volunteers and beef up their efforts.
How to help a person in crisis
If you or someone you know is having a mental health crisis or suicidal thoughts, no matter what the trigger, these national services exist to provide people with support and the reminder that they are not alone.
Beyond what a counselor can say directly, here are some ideas to help lift people up.
Be there for each other. Get back to a routine. Limit exposure to conversations or media -- social or otherwise -- that aggravates feelings of hopelessness. These are just some of the ways in which people can help themselves right now, said Draper, of the National Suicide Prevention Lifeline.
This election ignited for some pre-existing worries and feelings of loss, he said, and once people begin controlling what they can control, the darkness should lift.
One of the best ways to help yourself, he suggested, is to help others through acts of kindness and compassion. Volunteer at a place that matters to you. Get involved with a cause that speaks to your core.
"Bind that anxiety through action," he said. "Creating a more kind, personal atmosphere is really needed right now."
Read more: http://www.cnn.com/2016/11/11/health/election-crisis-suicide-prevention-hotlines/index.html