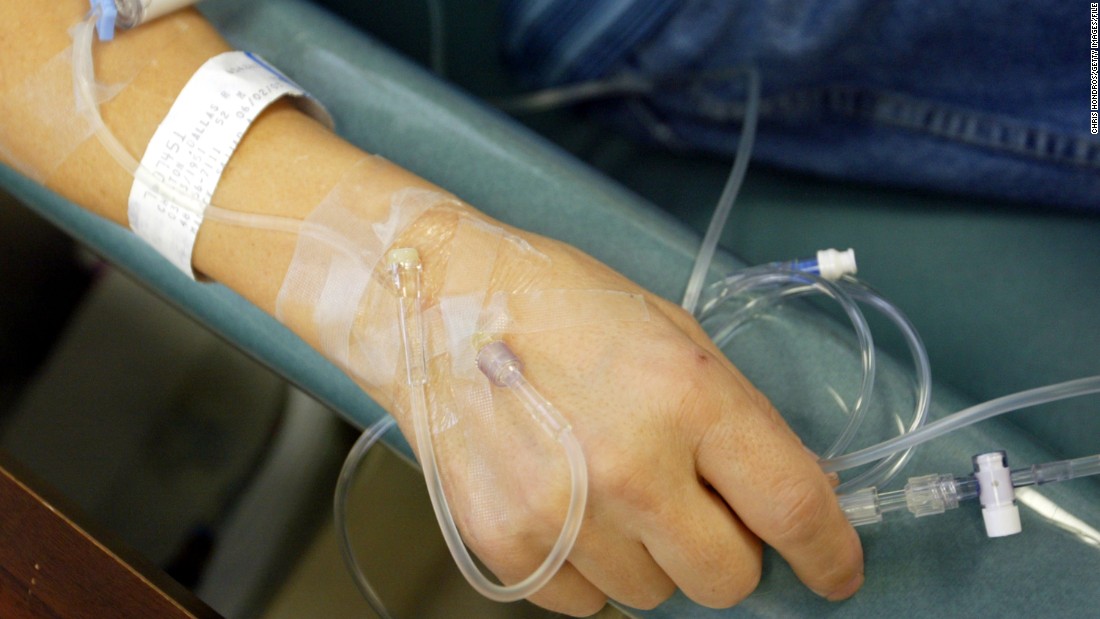 (CNN)After more patient deaths, Juno Therapeutics announced Wednesday that it is voluntarily putting its "ROCKET" trial on hold for the second time this year. The patients enrolled in this Phase II trial are adults with relapsed or refractory B cell acute lymphoblastic leukemia, according to the biopharmaceutical company's website.
"We took this action after two additional patients in this trial experienced cerebral edema earlier this week,"
Juno CEO Hans Bishop
said
on a conference call
this morning. One patient died Tuesday, and another died earlier Wednesday.
Acute lymphoblastic leukemia is a type of blood cancer that can spread quickly through the body and, if left untreated, can be fatal within months. Cerebral edema is brain swelling caused by excess fluid inside the skull.
Immunotherapy has been heralded as the new frontier in the war on cancer. It works by harnessing the body's immune system to fight cancer from within. But many of these cutting-edge treatments are still in the experimentation phase.
A Phase II clinical trial is designed to test the effectiveness of a new drug or treatment. It typically follows a Phase I trial, which evaluates safety and side effects. Before a new drug or treatment goes to market, it must also pass through a Phase III trial, as
outlined by the National Institutes of Health
.
"Going forward, all options remain on the table for JCAR015," Bishop said Wednesday. "The options include, among others: moving forward with JCAR015 in the current study under a modified protocol, beginning a new study or terminating the program."
"Any decision on how to move forward will of course need to be made, taking into account feedback from the FDA and our (Data and Safety Monitoring Board), as well as the treating physicians in the trial," Bishop said. He added that the patients in this trial often have no other options.
Bishop said the company plans to provide a more thorough update in the next few weeks.
Read more: http://www.cnn.com/2016/11/23/health/juno-stops-cancer-immunotherapy-trial-again/index.html