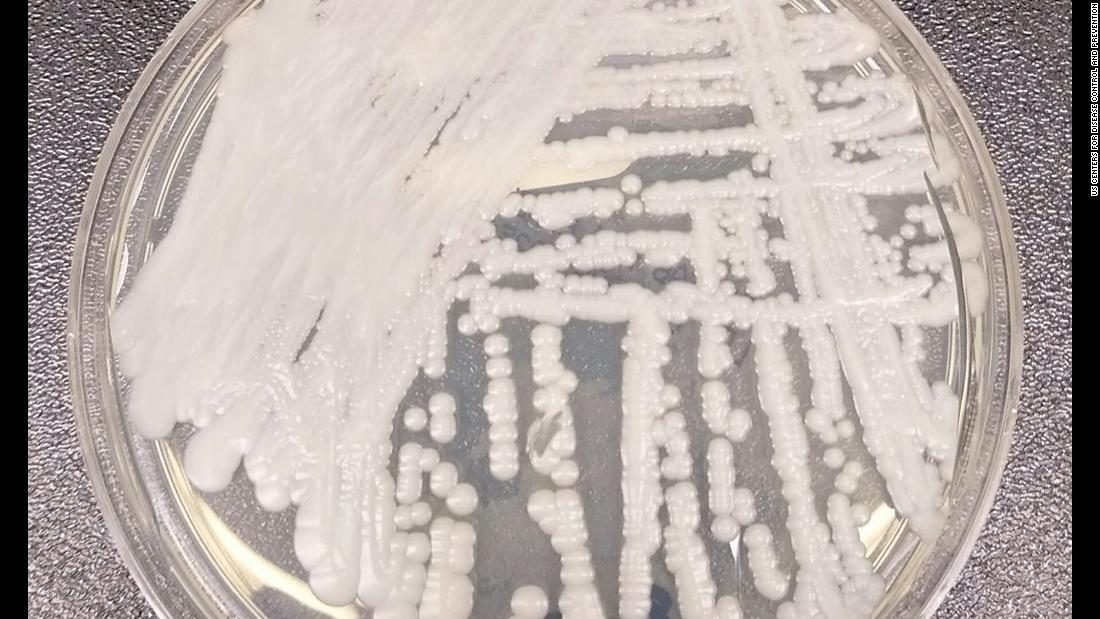 (CNN)Thirteen individuals have become ill from a serious and sometimes fatal fungal infection previously unseen in the United States, the Centers for Disease Control and Prevention said Friday. The fungus, Candida auris, is known to occur in health care settings such as hospitals and nursing homes.
Seven cases occurred between May 2013 and August 2016 in four
states
: Illinois, Maryland, New Jersey and
New York
. As of August 31, four of these seven patients, all with bloodstream infections, died, though it is unclear whether their deaths were due to C. auris.
The remaining six cases were identified after August and are still under investigation.
A CDC
report published Friday
describes in detail the first seven US cases reported to the CDC as of August 31, 2016, in four states: Illinois (2), Maryland (1), New Jersey (1) and New York (3).
Laboratory evidence suggests that these seven US cases are related to those in South America and South Asia, with transmission occurring within the health care settings, according to the CDC. Nearly three-quarters of the C. auris strains in US patients showed some drug resistance, but none was resistant to all three antifungal drug classes.
All patients had serious underlying medical conditions, including tumors, vascular disease and bone marrow transplants. The average time from hospital admission to isolation of C. auris was 18 days. Five patients with bloodstream infections had central venous catheters at the time C. auris was identified.
Weeks to months after the initial infection, patients had C. auris on their skin and other areas of the body; according to the CDC, this could present opportunities for contamination of the health care environment. Additionally, samples taken from multiple surfaces in one patient's hospital environment showed contamination of C. auris.
Stopping the threat
CDC Director Dr. Tom Frieden called the fungus an emerging threat and said, "We need to act now to better understand, contain and stop the spread of this drug-resistant fungus."
In announcing these cases, the CDC reminded health care facilities of the need to follow cleaning and disinfection protocols to control and prevent the spread of all fungal infections.
In 2011, there were 722,000 health care-acquired infections in US acute care hospitals, according to the CDC, and about 75,000 patients with these infections died during hospitalization.
Read more: http://www.cnn.com/2016/11/04/health/drug-resistant-c-auris-found-in-us/index.html