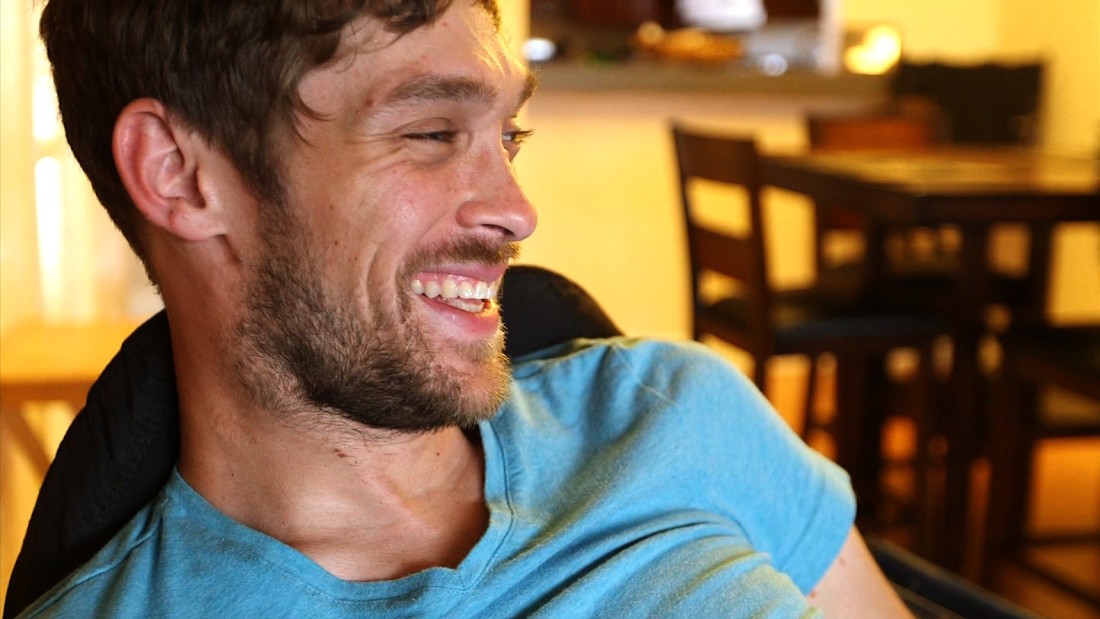 (CNN)For Zach Anner, humor was the key to dealing with his cerebral palsy when he was growing up.
"My childhood was great because
my family
has an amazing sense of humor, and it was just all making videos and jokes and doing skits and things," said Anner, who credits his
parents
with not allowing his disability to get in his way.
"My parents instilled in me a sense of self that I was more than just a diagnosis or a condition," he said. "For me, cerebral palsy wasn't the biggest deal, because I always had it. You know, you always work with what you got."
Doctors diagnosed Anner's cerebral palsy when he was about a year old. "My eyes were crossed as a baby, and they're like, 'We'll just correct those,' and ... it was botched. I like to joke the doctor had previously only performed eye surgeries on giraffes and stuff, and I was his first human, and it just didn't go so well."
This year, Anner released his first book, "If At Birth You Don't Succeed." "Basically, (it's) my memoir, which is a collection of really embarrassing stories that have life lessons to them."
Anner's goals now include giving back to the less fortunate. He recently returned from a trip to Nicaragua.
"We were doing some work with a charity called Wheels for Humanity over there that gives wheelchairs to people in third world countries who wouldn't normally have access to them," he said.
And he's an ambassador for the Cerebral Palsy Foundation. "I'm helping educate people about CP and have a fun conversation about it and normalize it in a way that I don't think we've seen before."
Anner says he is now becoming more comfortable as a role model.
"I used to be very afraid of being an advocate and being pigeonholed as this guy with CP, because there is a lot more to me than my condition. But I also realize that there's a lot of people out there that don't have the platform that I have."
He believes he's making a difference.
"I've gotten so many notes from parents who say 'My kid has CP, and you give us hope,' which is great."
But Anner's main focus is still being a funny guy.
"I hope to make people laugh and maybe make them think a little bit," he said. "If they are inspired by what I do, then that's great, but that's never the focus."
Read more: http://www.cnn.com/2016/11/18/health/turning-points-zach-anner/index.html