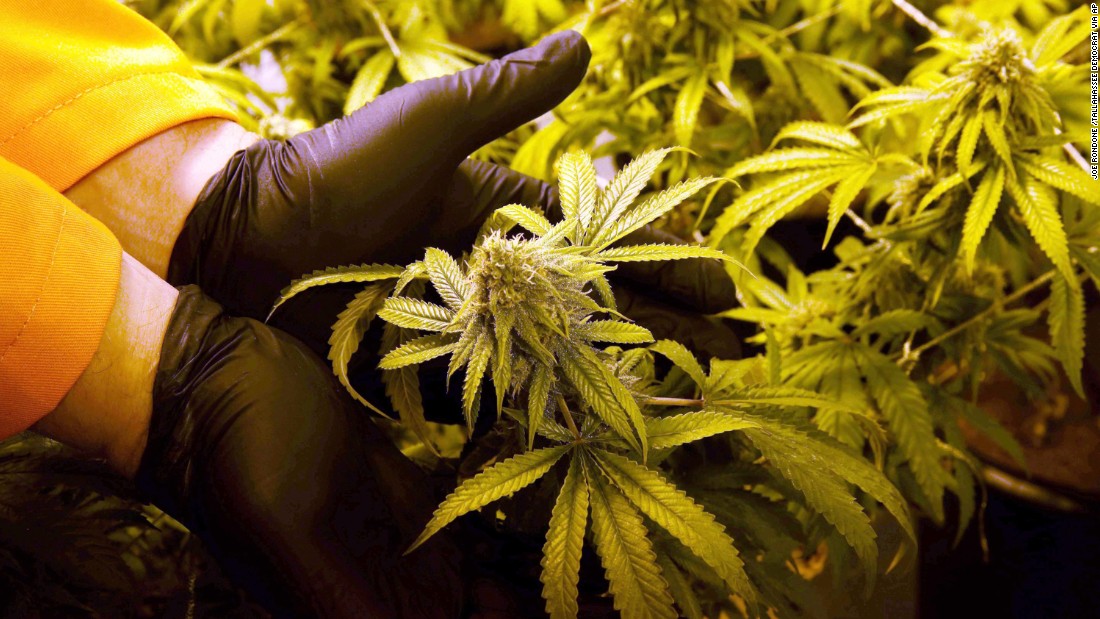 (CNN)Just last week, five more states voted to legalize recreational marijuana, but users may want to be cautious. A study released Sunday suggests that marijuana use can weaken heart muscles, particularly in young men. The study was presented at the annual scientific conference of the American Heart Association in New Orleans.
Recognizing the possible adverse health effects of smoking pot to get high, the researchers examined the link between marijuana use and heart health.
She added that "If this is in some way predictive of poor outcomes or indicative that we need to have concern about the cardiovascular health and outcomes of patients using marijuana, I think it's a very good thing to start to think about."
Singh acknowledges that marijuana has several benefits in medicine, particularly with treatments such as chemotherapy. "We don't want to underestimate the benefits of medical marijuana," he confirmed.
Still, Singh wants to draw attention to the potential harms of recreational use. The lack of regulation makes it difficult for users to know the amount of THC, the psychosis-inducing chemical in marijuana, contained in a dose, which can be dangerous. Singh is still not certain whether THC is principally responsible for users' cardiac problems; that is a topic that needs to be further studied, he said.
As a whole, more research needs to be done regarding the effects of marijuana on heart health, Singh emphasized.
"This is a retrospective study, so we cannot determine causation" between marijuana and weakening heart muscles, he concluded. "Further research is needed to evaluate this study, especially considering the current increase of recreational marijuana in our country."
Read more: http://www.cnn.com/2016/11/13/health/marijuana-weakens-heart/index.html