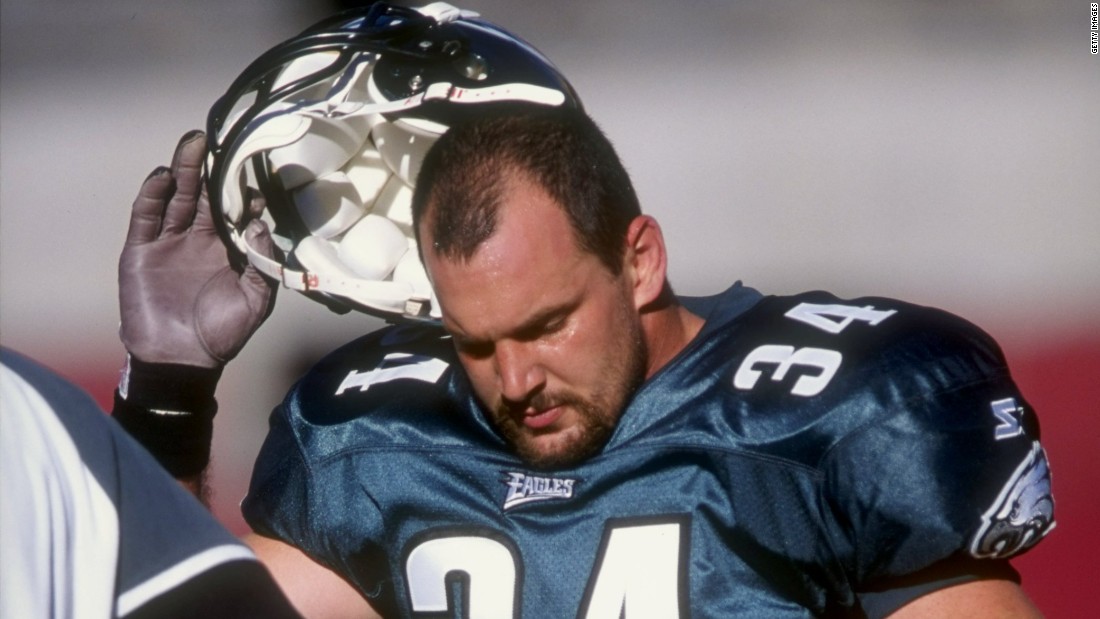 (CNN)Former pro football player Kevin Turner has been diagnosed with chronic traumatic encephalopathy, known as CTE, a neurodegenerative disease associated with repeated head trauma.
The eight-year NFL veteran was a lead plaintiff on the concussion-related lawsuit filed by more than 5,000 former players.
After his retirement, Turner dedicated his life to research and awareness of the health impacts of football and created the
Kevin Turner Foundation
to raise awareness for ALS.
CTE has been diagnosed in 91 of 95 professional football players who donated their brains for CTE research at the VA-BU-CLF Brain Bank and the
Concussion Legacy Foundation.
The disease has Alzheimer's-like symptoms including dementia, memory loss, mood swings, aggression and depression
.
Scientists are working to find potential biomarkers so the disease can be diagnosed in people while they are still alive.
CTE and the NFL
While much of the talk surrounding head safety in football is around concussions, researchers believe that CTE is a result of repeated hits to the head, which then result in a buildup of the abnormal protein tau. Unlike Alzheimer's, the tau protein tangles of CTE appear in the brains of younger people and take over specific parts of the brain, regions typically not affected by Alzheimer's.
Some of the most famous names to have suffered from the disease include Hall of Famer and legendary sportscaster
Frank Gifford
, who died at the age of 84 in summer 2015, as well as San Diego Chargers player and fellow Hall of Famer Junior Seau. Seau was just 43 years old when he took his own life in 2012.
Though the disease is most commonly associated with football players, it has also been diagnosed in hockey players and wrestlers.
"I was the one telling these parents that it's a safe game to play. 'Look at me. I've been playing since I was 5,' and turned out I was wrong," Turner said in the 2013 interview. "I was just so dead wrong about the hits to the head thing. I feel ignorant now."
Read more: http://www.cnn.com/2016/11/03/health/kevin-turner-cte-diagnosis/index.html