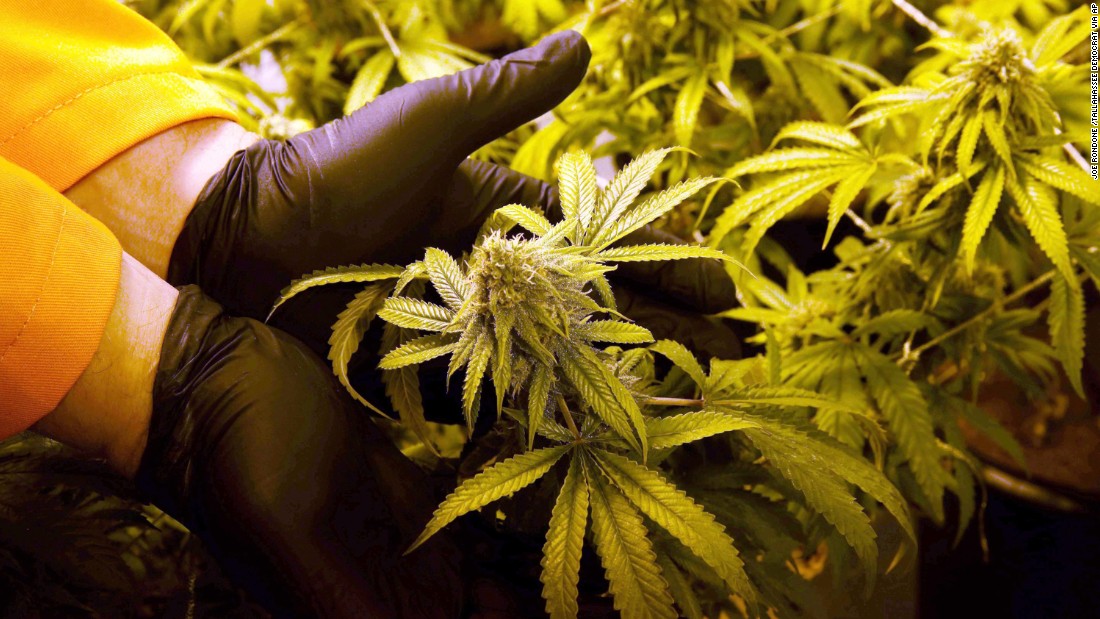 (CNN)More than half of US states allow for medical marijuana, and several states and the District of Columbia have legalized its recreational use.
Yet the use of marijuana in America's most popular professional sports league remains controversial. It's on the National Football League's banned substances list, but more and more players are calling for the league to reconsider its stance.
"I'm concerned about my health. I'm going on year seven playing in the NFL, and I think we need to know what the options are when it comes to taking care of our bodies," said Derrick Morgan, a linebacker with the Tennessee Titans.
Current, former players call for 'serious attention'
Morgan is the only current NFL player who has spoken out against the league's marijuana policy. He and eight former players co-signed a
letter
with
Doctors for Cannabis Regulation
, provided to CNN first, calling on the NFL to change its position.
The letter says, "cannabis deserves the serious attention of your medical staff as a viable pain management alternative and potential neuroprotectant."
"Our guys are the ones feeling the pain. And our members have told us this is an important space to look at. That's why we're taking the initiative to do it," players' union spokesman George Atallah said.
He believes that the committee -- which includes current and former players as well as medical experts -- can examinethe science on marijuana, potentially allowing the Players Association to argue for a temporary exemption for
therapeutic use
, as is currently done with the stimulants Ritalin and Adderall. However, Atallah reiterated that such a verdict hasn't been made and that it is up to the committee to determine where the science stands.
Monroe and Morgan hope that with the backing of Doctors for Cannabis Regulation, more current players will be willing to speak out.
The group is made up of physicians and others who believe that marijuana needs to be regulated and evaluated as a health issue, not a criminal one. Its board includes former US Surgeon General Joycelyn Elders.
"Players certainly are reluctant to voice their opinion on the issue because of the fear of being released, being blackballed," Monroe said. He points to himself as an example; Monroe believes his outspokenness was a factor in his
release from the Baltimore Ravens
.
Sparked by 'Weed'
"The NFL sends the right message when they show they are willing to follow scientific evidence that suggests the safety and potential efficacy of cannabis use by NFL players," Doctors for Cannabis Regulation founder and President Dr. David Nathan said.
Monroe and Morgan point to CNN's documentary "Weed," reported by CNN's chief medical correspondent
Dr. Sanjay Gupta
, as instrumental in changing their understanding of the drug.
"The first 'Weed' documentary is what kind of put me on the whole medical aspect of everything and that really sparked my interest, especially looking at the neuroprotective properties of CBD," Morgan said.
Morgan believes that marijuana is a crucial issue for the NFL when it says it's focused on the health and safety of its players.
"There are lot of things you deal while playing this game and when you leave this game. Just to have something to as an option, just for guys to understand what their options are and to have a plan about their health. To help them be proactive about it. I think it's worth any risk that can come from me talking out."
Read more: http://www.cnn.com/2016/11/11/health/nfl-marijuana-stance/index.html