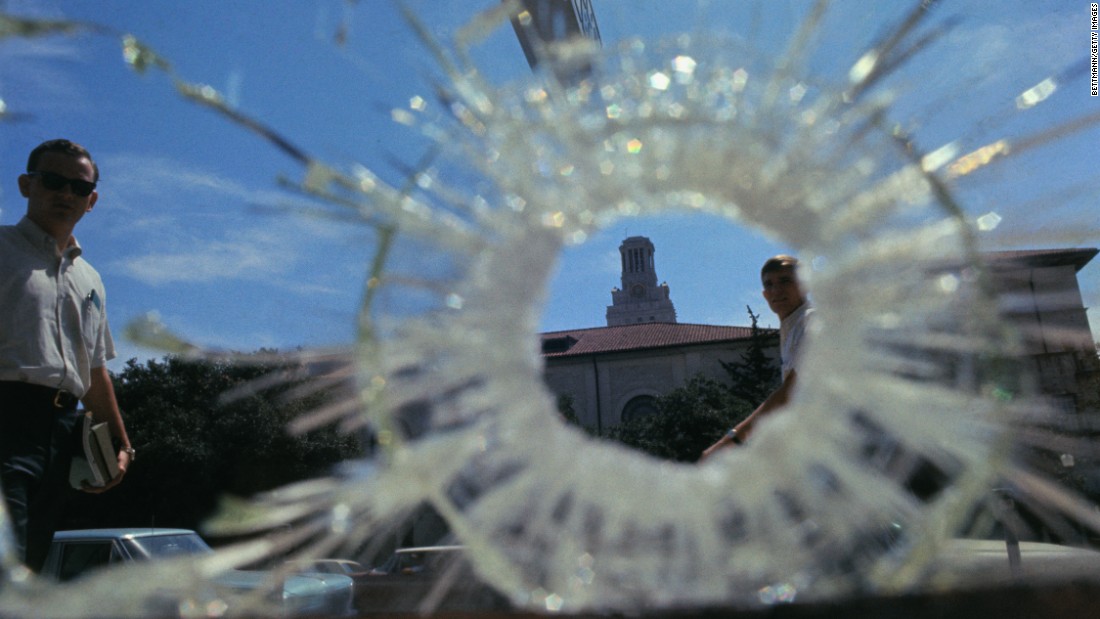 (CNN)By now, it's a tragically familiar storyline.
An angry, armed white man unleashes a hailstorm of bullets on a group of random innocents, leaving behind carnage, shattered families and questions about how it could have been prevented.
Other changes since Whitman's time give Maitland hope. The one thing he heard over and over in dozens of interviews with witnesses and survivors was how they wished they had someone to talk to after the shooting.
"I think that's a big change in the last 50 years. After mass shootings these days, there are grief counselors and all kinds of opportunities for individuals to approach their experience and work through the trauma via counseling and treatment.
"It's incredibly difficult to process this kind of trauma. But I think that's a definite sign of progress," he said. "I wish there were more."
Read more: http://www.cnn.com/2016/11/11/health/tower-documentary-shooting/index.html