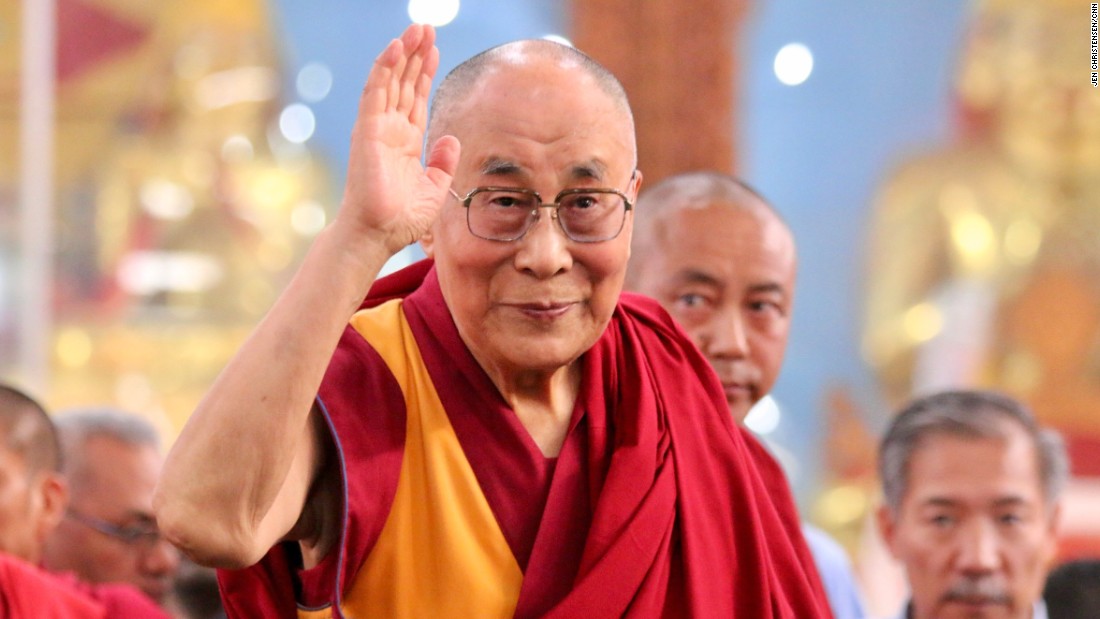 (CNN)The Dalai Lama and Lady Gaga walk into a room …
That may sound like the start of a mildly amusing joke, but the unorthodox appearance of this dharmic duo at the United States' biggest meeting of mayors in June came about
to address a serious topic
: how to end violence and inequality in American cities.
Their solution: create more kindness and compassion.
In other words, to create peace, find inner peace.
"Change in humanity must start from individuals," the Dalai Lama told the mayors. "We created this violence, so we can reduce this violence."
"We are unified in our humanity, and the only thing that we all know and we all appreciate in one another is kindness, and this has to come before all things," Lady Gaga said.
To get to that kindness, His Holiness and pop star Gaga both engage in a practice that's become popular with celebrities including
Oprah
, Paul McCartney and Kobe Bryant as well as
corporate titans and industry leaders
, too. It's called mindfulness.
Mindfulness is a concept rooted in Eastern spiritual practice that, in the West, has morphed into a secular one. It essentially means not letting your emotions hijack your brain.It is a form of meditation, and it is a mindset.
Jon Kabat-Zinn
, a professor of medicine emeritus who started the
Center for Mindfulness
at the University of Massachusetts Medical School and is often considered
one of the founders
of this Western approach, defines it as paying attention on purpose, in the present moment, non-judgmentally.
Davidson suggests that the data are "much weaker and less convincing" as mindfulness relates to curing a
specific disease
.
It can't cure cancer or chronic pain, but the practice can help manage some of the symptoms. For instance, if you have chronic lower
back pain
, mindfulness may be as helpful as medication at
easing that pain.
The future of mindfulness
There's a lot more research needed to determine the full impact mindfulness can have on your health. Several additional studies funded by the National Institutes of Health are underway.
The demand for mindfulness programs has gotten so huge, the number of trainers cannot keep up, according to Davidson. That's why he and several other scientists have been working on mindfulness-related video games, apps, podcasts, wearables and websites.
Davidson doesn't think the interest in the practice will go away anytime soon.
"Suffering is becoming increasingly recognized as a serious problem," he said. "There is also a real kind of divisiveness in our country and a kind of general distress too, especially lately. People are realizing if they can learn something from these simple tools they'll be calmer, less anxious and much more supportive of the others around them."
Read more: http://www.cnn.com/2017/02/15/health/mindfulness-meditation-techniques/index.html