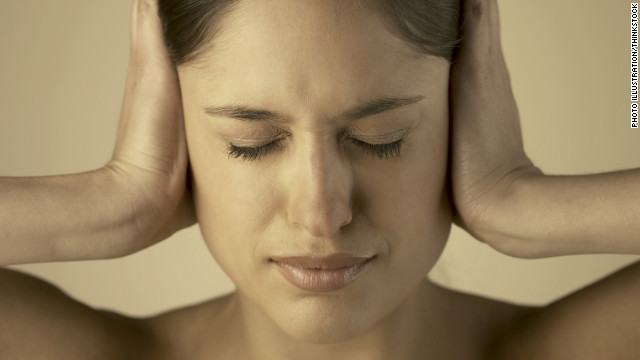 Tinnitus is the perception of sound (for example ringing, buzzing, whooshing or humming) in the absence of any external sound source.
You may be familiar with the experience of a ringing sensation in your ears after a night out enjoying some good music. Perhaps you've never given it a second thought as the sound normally disappears on its own. But what if you were to wake up in the morning and still have the ringing in your ears? And what if the ringing never stopped?
Tinnitus affects 10% to 15% of the adult population worldwide and there are currently no drug therapies available on the market. The reason for this is a limited understanding of how tinnitus sets in and what prevents it from going away.
This intervention is successful, but by the time the temporary hearing loss disappears, the signal boost has been stored as a "memory" in the dorsal cochlear nucleus, a memory which is not easily forgotten. The consequences of this scenario is tinnitus, a false signal generation which is perceived in the absence of an external stimulus. In brief, we have shown that tinnitus is a state of continuous painful learning.
We showed that tinnitus sets in at a specific sound frequency, after the experience of loud sound exposure. Better yet, we showed that a high magnesium diet can prevent the dorsal cochlear nucleus from turning the dials all the way up and locking this in place as a memory. With that intervention, we were able to prevent the subsequent perception of tinnitus.
The next step is to identify drugs which can prevent the development of tinnitus and also reverse it. We now have a good starting point and are looking for drugs which can elevate magnesium concentration in the brain or mimic its action. Until this work is complete, however, we'll have to rely on the tried and tested safeguards -- limiting noise exposure or wearing ear protection.
Read more: http://www.cnn.com/2017/03/22/health/magnesium-tinnitus-ringing-ears-partner/index.html