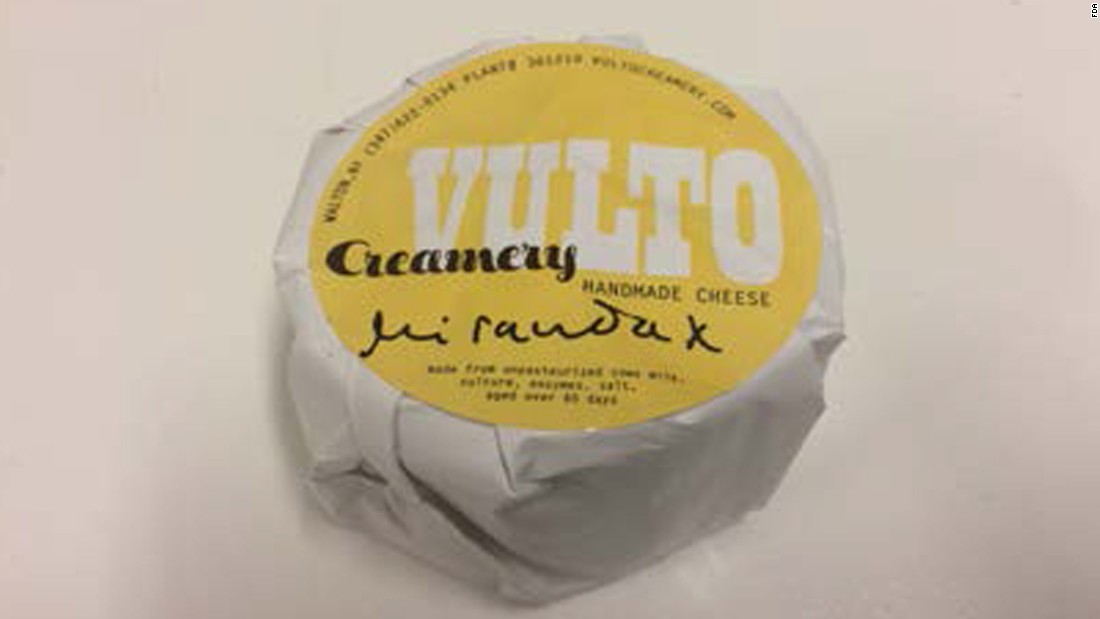 (CNN)The Food and Drug Administration is investigating a multistate outbreak of listeriosis linked to soft raw milk cheese made by Vulto Creamery. Two deaths and six hospitalizations have been reported since September 1 in Connecticut, Florida, New York and Vermont.
Listeriosis
is a serious infection generally caused by contaminated food and is particularly dangerous to pregnant women, the elderly and those with weakened immune systems.
According to the CDC, outbreaks of listeria in the 1990s were primarily linked to
deli meats and hot dogs
. More recently, listeria outbreaks have been linked to dairy products and produce. Other recent outbreaks were tied to soft cheeses, celery, sprouts, cantaloupe and ice cream.
Throughout February, nine other cheese companies recalled products sourced from Deutsch Kase Hause.
The Vulto Creamery investigation, which began January 31, is ongoing.
After being informed of a positive test conducted by the FDA on a retail sample of Ouleout cheese, Vulto began contacting customers on March 3, asking that they return the product. Four days later, the company announced its recall.
On Wednesday, the FDA received positive test results confirming that Ouleout cheese samples matched the genetic fingerprint of the outbreak bacteria. Vulto has suspended production while the company and the FDA investigate the source of the problem.
Read more: http://www.cnn.com/2017/03/09/health/fda-listeria-vulto-cheese-recall/index.html