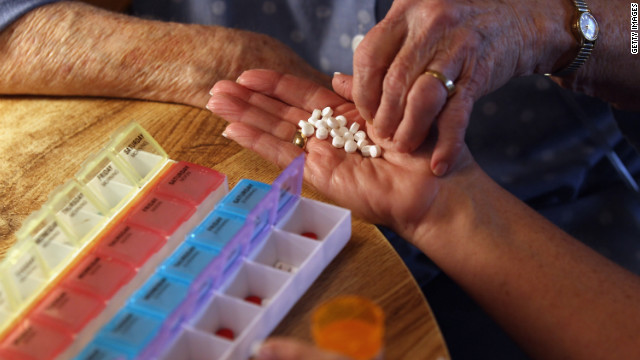 (CNN)One of the nation's most influential domestic policy groups said Thursday that the health care bill making its way through Congress would put the cost of insurance far out of reach for many more Americans.
"This will make health care less secure and less affordable," said
Nancy LeaMond
, AARP's executive vice president. "No one believes the current health care system is perfect, but the American Health Care Act is not the answer."
The AARP, which supported Obamacare, sent a critical letter to Congress
on Tuesday (PDF).
Among other issues,the group does not like the part of the bill that changes the ratio for what insurance companies can charge customers based on age.
Under Obamacare, insurance companies can charge up to three times more for someone older -- and more likely sicker -- compared with their younger, and presumably healthier, counterparts.
Although the GOP has vowed to get the legislation through Congress quickly, whether Americans will like it is uncertain. Polls have showed that most Americans think lowering what individuals pay for health care should be a "top priority" for Congress and President Trump,
according to the Kaiser Foundation
. The majority, 61%, thought lowering the cost of prescription drugs should be a priority as well.
The Trump administration said it supports the bill. On Wednesday, White House spokesman Sean Spicer shrugged off any opposition from the medical establishment.
"We would love to have every group on board," Spicer said. "This isn't about figuring out how many special interests in Washington we can get paid off. It's about making sure that patients get the best deal that lowers prices and brings back cost."
Read more: http://www.cnn.com/2017/03/09/health/aarp-older-people-health-insurance/index.html