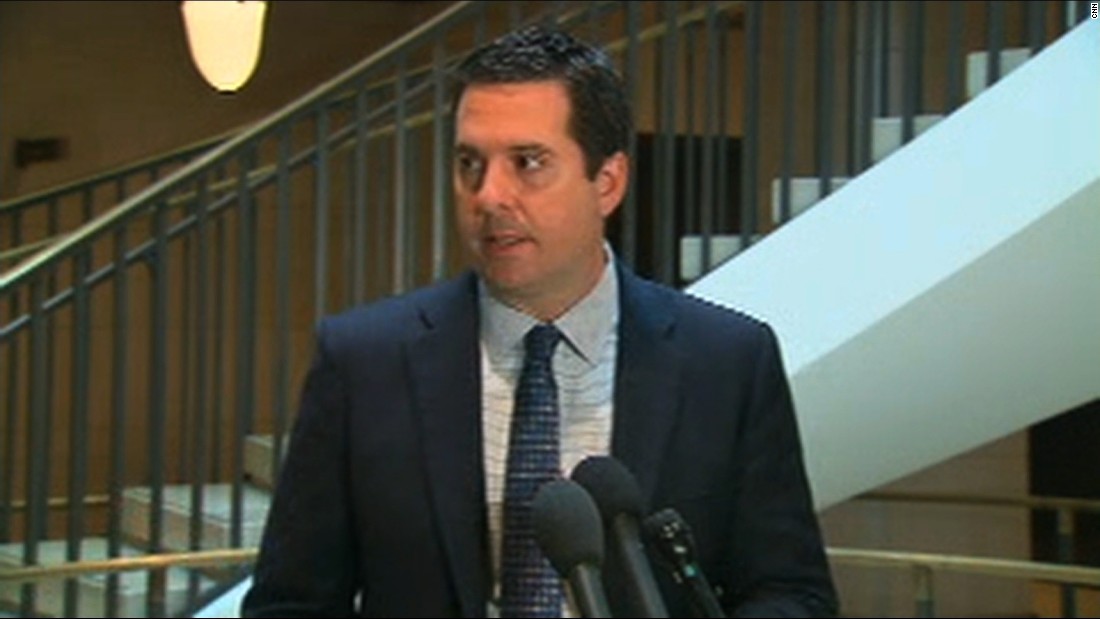 Washington (CNN)Republicans were capitalizing Thursday off the political cover given to President Donald Trump by Rep. Devin Nunes after the House Intelligence Committee chairman appeared to lend some credibility to Trump's claim that President Barack Obama had surveilled him.
Party list-building emails routinely jump off the
latest
news to build their
network
of potential low-dollar donors, and the National Republican Congressional Committee asked its list members on
Thursday
to "denounce the surveillance and stand with President Trump," by adding their name.
The subject line of the email: "Confirmed: Obama spied on Trump."
That has yet to be confirmed, however. Nunes merely revealed Wednesday that communications of Trump and his associates may have been picked up "incidentally" after the election by intelligence agencies conducting surveillance of foreign targets.
"This is disturbing news. Former President Obama is accused of spying on Donald Trump in his final days in office," the email reads. "No other president has ever even been accused of spying on his successor."
Other GOP list-building emails on Thursday argued that Trump was "vindicated," according to one from the Republican National Committee, though it did not refer specifically to the Nunes controversy.
"Since even before Inauguration Day, Democrats, the media, and the entire opposition have tried to take down President Trump by resorting to nasty attacks and spreading fake news," read the RNC's on Thursday. "But President Trump has fought back and been vindicated time and time again."
Asked Wednesday if he felt "vindicated" by Nunes' statements, Trump said: "I somewhat do -- I appreciate him coming over."
Read more: http://www.cnn.com/2017/03/23/politics/nunes-republicans-emails/index.html