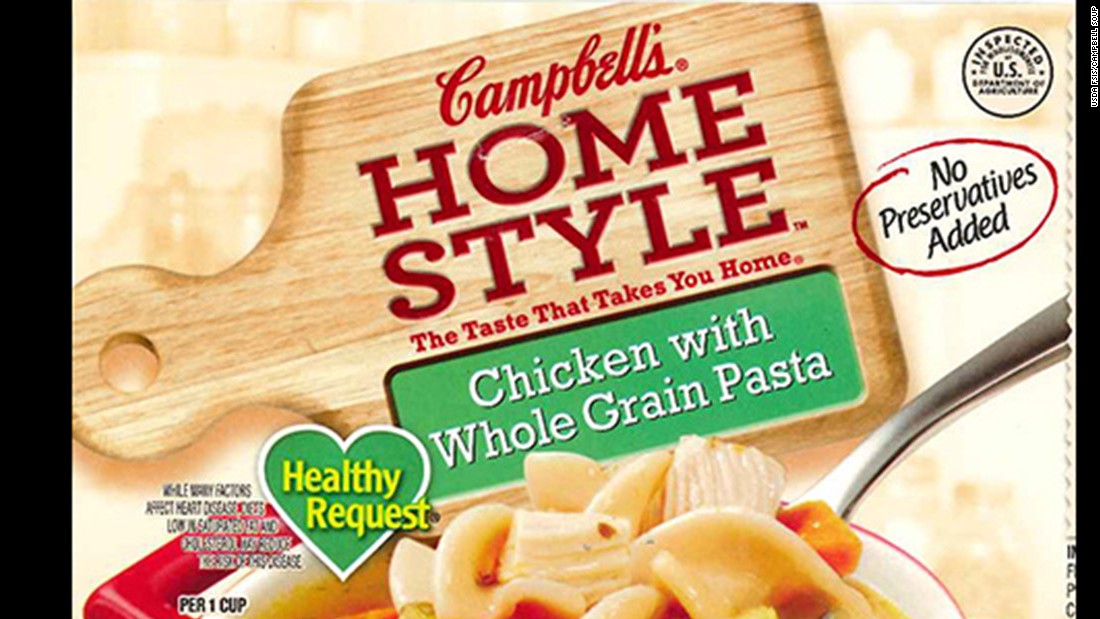 (CNN)A crazy switcheroo led to the voluntary recall Saturday of nearly 4,185 pounds of chicken soup products by the Campbell Soup Company.
According to the USDA, there have been no confirmed reports of adverse reactions, but the department recommends anyone who has eaten the soup and is concerned about a reaction should contact their health care provider.
Consumers are urged to take any purchased cans of soup back to the place of purchase or throw them away. The cans involved were shipped to Florida and can be identified by the establishment number "EST. 4R" and the establishment number "EST. 4R" on the bottom of the 18.6-oz. cans.
Consumers with questions about the recall can contact USDA consumer affairs at (866) 400-0965 or the Campbell Soup Company at 866-400-0965.
Read more: http://www.cnn.com/2017/04/23/health/campbell-chicken-soup-recall/index.html