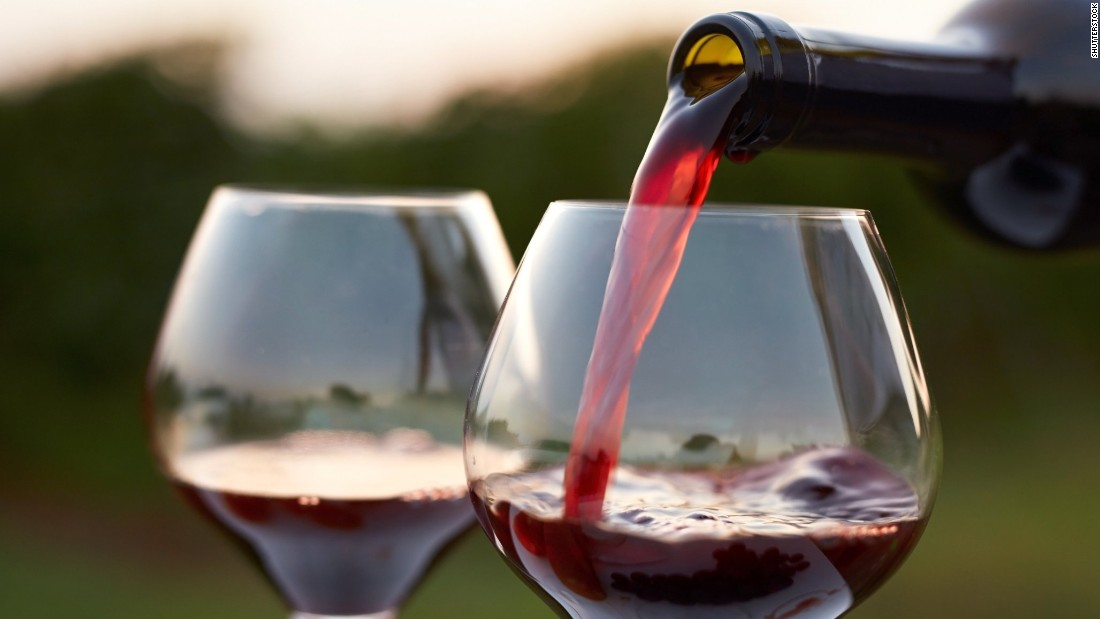 (CNN)Yes, wine may protect our hearts when consumed in moderation -- defined as up to one drink per day for women, and up to two drinks per day for men, according to US dietary guidelines. Five ounces of wine is considered one drink.
But more is not better. Excessive drinking can increase the risk of diseases, including heart disease, liver disease and certain cancers.
The pattern of drinking matters too, so saving up for a bottle of wine during a Saturday night dinner isn't quite the same as following a 'one-a-day' rule. "The maximum benefit appears to be when alcohol consumption is spread out over the course of a week, or at least every other day," said Rimm.
Rimm said while it's true that women who drink a drink per day have a 10% increased risk of breast cancer, it is nowhere near the 30% reduction in risk of heart disease achieved by consuming alcohol in moderation.
But if you are pregnant, nursing or have other health or medical issues where alcohol consumption is not advised, you should avoid alcohol completely. And drinking wine isn't more important than eating a nutritious diet, engaging in regular exercise, and avoiding smoking.
"Wine should be enjoyed along with other aspects of a healthy lifestyle," said Rimm.
Read more: http://www.cnn.com/2017/04/21/health/wine-healthy-food-drayer/index.html