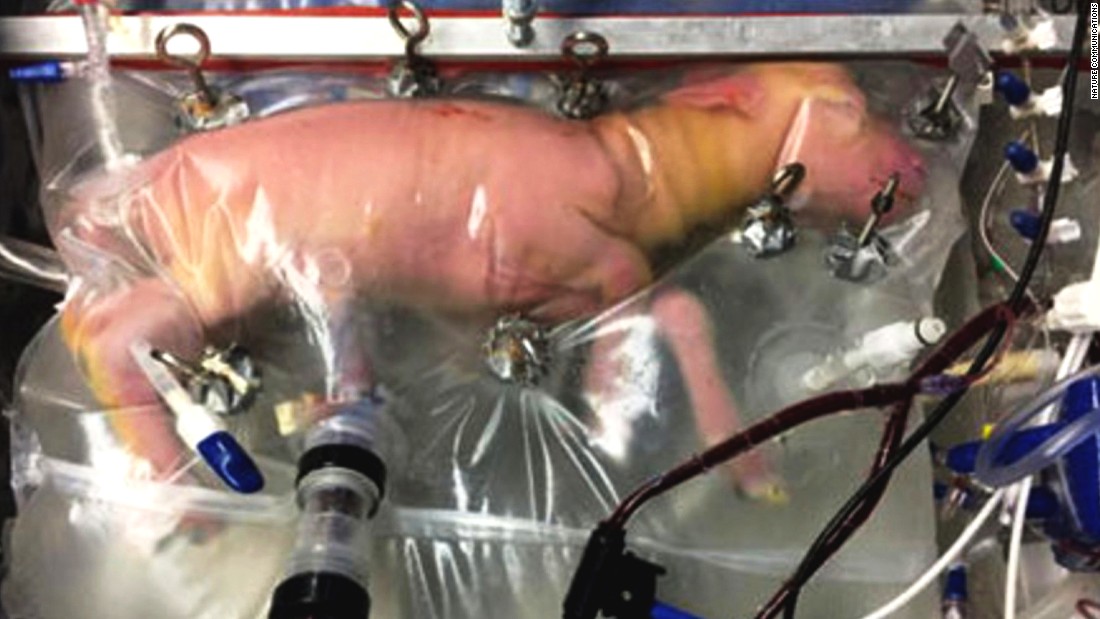 (CNN)An artificial womb resembling a plastic bag has been used to keep premature lambs alive for four weeks outside of their own mothers' wombs and could one day be applied to premature babies.
The system works to mimic the environment of a natural womb, and the team hopes to one day adapt the technology for use with premature babies.
"This, in theory, should allow support of premature infants," he said, adding that his team's goal is to "meet the unmet need of extreme prematurity."
"This is a really attractive concept, and this study is a very important step forward. There are still huge challenges to refine the technique, to make good results more consistent and eventually to compare outcomes with current neonatal intensive care strategies," said Colin Duncan, professor of reproductive medicine and science at the University of Edinburgh, who was not involved in the research.
"This treatment will not enter the clinic anytime soon," Duncan added, citing the example of steroid injections for women at risk of delivering a premature baby now used to help accelerate fetal lung development, which was discovered using sheep models.
"That treatment took well over 20 years to get into clinical practice," he said.
Read more: http://www.cnn.com/2017/04/26/health/artificial-womb-premature-babies-lambs/index.html