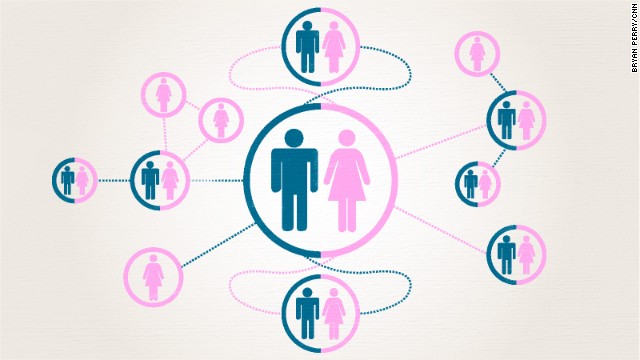 (CNN)Could opening your relationship to others benefit you and your partner?
As a couples sex therapist, I've found that some may feel committed to each other yet still feel they have fundamental differences in sexual interests or desires. In the past, many of these couples might have chosen to break up, cheat or just "settle."
But these days, some are finding they want to challenge their notions about sexual exclusivity.
You'll want to consider issues such as jealousy, honesty and safe sex practices, just to name a few. It's also worth remembering that non-monogamy still carries a stigma in many circles, so think about how you and your partner will address that concern.
And keep in mind that monogamous couples can learn from non-monogamous ones. Even if you and your partner determine that consensual non-monogamy isn't for you, there's a lot you can learn from this practice. Taking lessons about increased communication and transparency from non-monogamous couples can improve any relationship, without ever opening it up.
Read more: http://www.cnn.com/2017/04/12/health/monogamy-sex-kerner/index.html