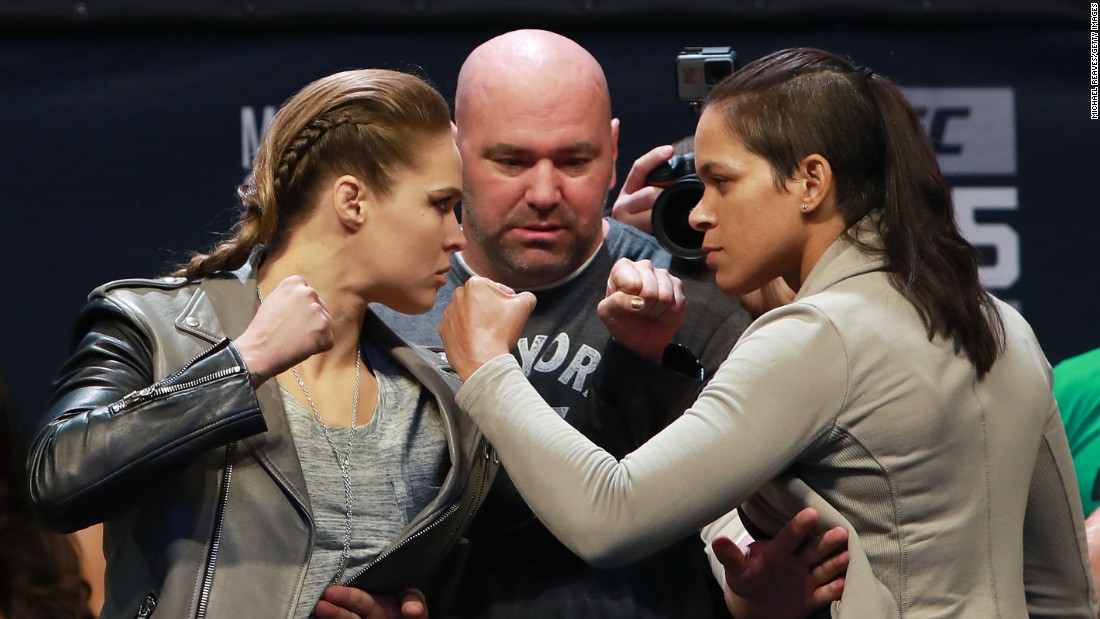 (CNN)Covered in blood, Ronda Rousey crumpled to the Octagon floor, knocked out from a kick to the neck.
It was November 2015 in Melbourne, Australia, and the previously undefeated Rousey was on the losing end of arguably the biggest upset in UFC history, succumbing to Holly Holm in UFC 193.
Dropping to 12-1-0, Rousey retreated from the sport.
On Friday, her 13-month hiatus will end when Rousey faces Amanda Nunes (13-4-0) at UFC 207 in Las Vegas with the women's bantamweight championship on the line.
The excitement is palpable: Rousey, one of the sport's biggest draws, is back.
But for how long?
Before her loss to Holm, Rousey didn't just win. She completely dominated her opponents. In her run of 12 consecutive wins, some took less than a minute, such as when she took out Cat Zingano in just 14 seconds in February 2015.
Back then, Rousey, using her vicious "armbar" maneuver to neutralize opponents, looked unstoppable.
Will that version of Rousey, now 29, show up Friday?
"She was the most dominant woman on Earth for a very long time," White said. "She ran into Holly Holm and lost. She wants to come back and prove to everybody else she is the best, and she wants her world title back."
Read more: http://www.cnn.com/2016/12/28/sport/ronda-rousey-vs-amanda-nunes-ufc-207/index.html