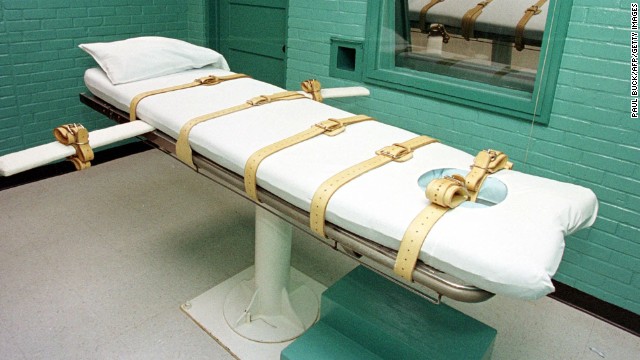 (CNN)The Texas Department of Criminal Justice's battle against the US Food and Drug Administration over an impounded shipment of drugs to be used for lethal injections continued Wednesday with the state filing an amended court complaint.
More than 21 months ago, the FDA detained 1,000 vials of the drug Texas authorities had purchased. The drugs sat in storage and the agency didn't issue a ruling on accessibility.
In January, the state asked the federal court in the Southern District of Texas to get the FDA to give it the right to use the drug. More than 200 people are on death row in Texas, the state said in the court filing.
The state now argues law enforcement agencies are exempt from a 2012 federal rule for new drug approval requirements.
In 2010, European drug manufacturers began to ban exports of the cocktail ingredients to the United States. The following year, concerned about the use of sodium thiopental in executions, Illinois-based Hospira stopped making the drug, and Denmark-based Lundbeck banned US prisons from using its pentobarbital.
The United Kingdom also introduced a ban on exporting sodium thiopental, and the European Union took an official stance in 2012 with its regulation on products used for capital punishment and torture.
Read more: http://www.cnn.com/2017/04/26/health/texas-lethal-injection-drugs-fda-lawsuit/index.html