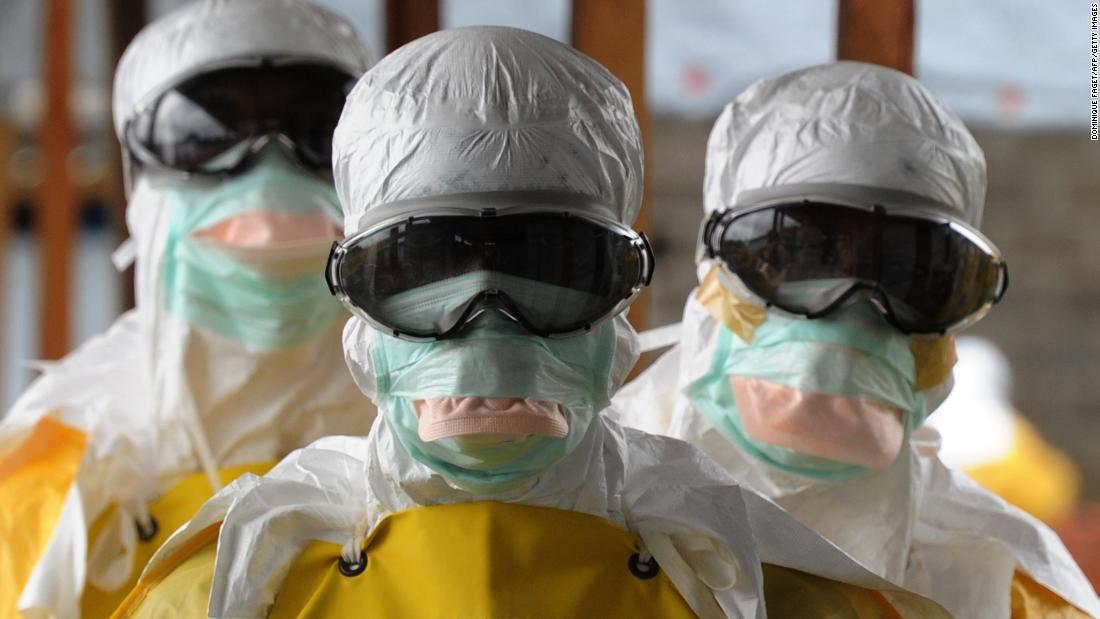 (CNN)An outbreak of Ebola in the Democratic Republic of Congo that began April 22 has resulted in at least one death and possibly two others, according to the World Health Organization.
Additional laboratory samples are being tested. Six people remain hospitalized.
Officials suspect that the two other deaths were also caused by the highly infectious virus, which spreads through contact with bodily fluids, according to WHO spokesman Christian Lindmeier in Geneva.
Dr. Matshidiso Moeti, regional director of WHO Africa, will arrive in Kinshasa this weekend for a meeting regarding the situation hosted by the Ministry of Health.
The US Centers for Disease Control and Prevention said it has not been called in to help. Mdecins Sans Frontires, the United Nations Children's Fund (UNICEF) and other international organizations are standing by, ready to support the effort, according to WHO.
Read more: http://www.cnn.com/2017/05/12/health/ebola-outbreak-congo/index.html