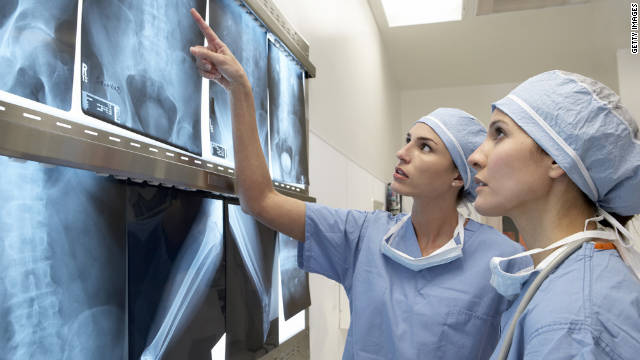 (CNN)About half of Americans over age 50 risk broken bones due to osteoporosis, a condition that causes decreasing bone mass and deteriorating bone tissue. However, the number of patients being treated for the condition has been declining due to the mistaken perception that one type of medication commonly carries risks including atrial fibrillation and joint pain.
Osteoporosis, which affects an estimated 54 million men and women in the United States, leads to an increased risk for bone fragility and fracture, especially in the hip, spine and wrist.
"The previous guidelines were much more general," said Dr. Robert McLean, a member of the American College of Physicians' clinical guidelines committee, which wrote the advisory, and an associate clinical professor of medicine at Yale School of Medicine.
Years ago, most patients didn't understand the importance of bone density tests, he said, but they've now become commonplace.
Recknor is frustrated. "I wish we were doing a better job with these (osteoporosis) patients in general, but we're not."
He said that he's hopeful regarding the development of new medications to increase muscle strength -- "things are going to change dramatically in how we do osteoporosis" -- but that there is one factor doctors simply cannot control.
"Patients will fool you," Recknor said.
If you ask a patient how they're doing, many will tell you they're doing fine even when they are not, he said. "Half of them, honestly, they don't want to tell you, because they're afraid if they're not doing good by themselves, you'll put them in a nursing home or something."
Read more: http://www.cnn.com/2017/05/08/health/osteoporosis-guidelines/index.html