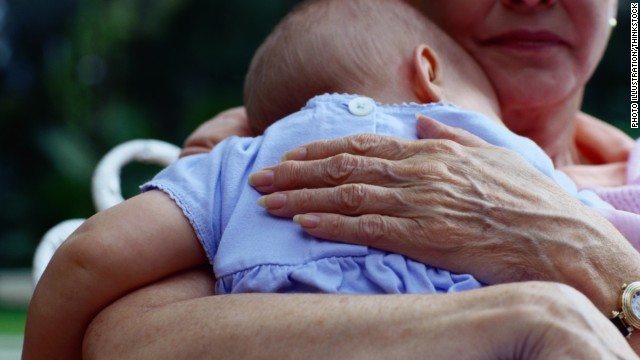 (CNN)Grandparents who step in for child care tend to use the same practices they did when they were parenting, but some of them may be outdated, putting their grandchildren at risk, according to a new study.
Some parenting practices and guidelines have changed since they were parents 20 or 30 years ago.
When you were a baby, you probably weren't strapped into a rear-facing five-point harness when riding in a car, as experts recommend. You might have tasted solid foods in the first months of life, or slept with heavy blankets and stuffed animals.
California pediatrician Tanya Altmann, who was not involved in the new study, says it is a "wake-up call," not only for caregivers but for pediatricians. Doctors need to be sure that they are adequately educating everyone involved in the lives of their patients, she says.
In her practice, Altmann hears many of these health myths from new parents and grandparents alike.
"I'd love to see this study redone and given to the parents; I think people would be surprised," she said.
Read more: http://www.cnn.com/2017/05/08/health/grandparents-baby-safety-study/index.html