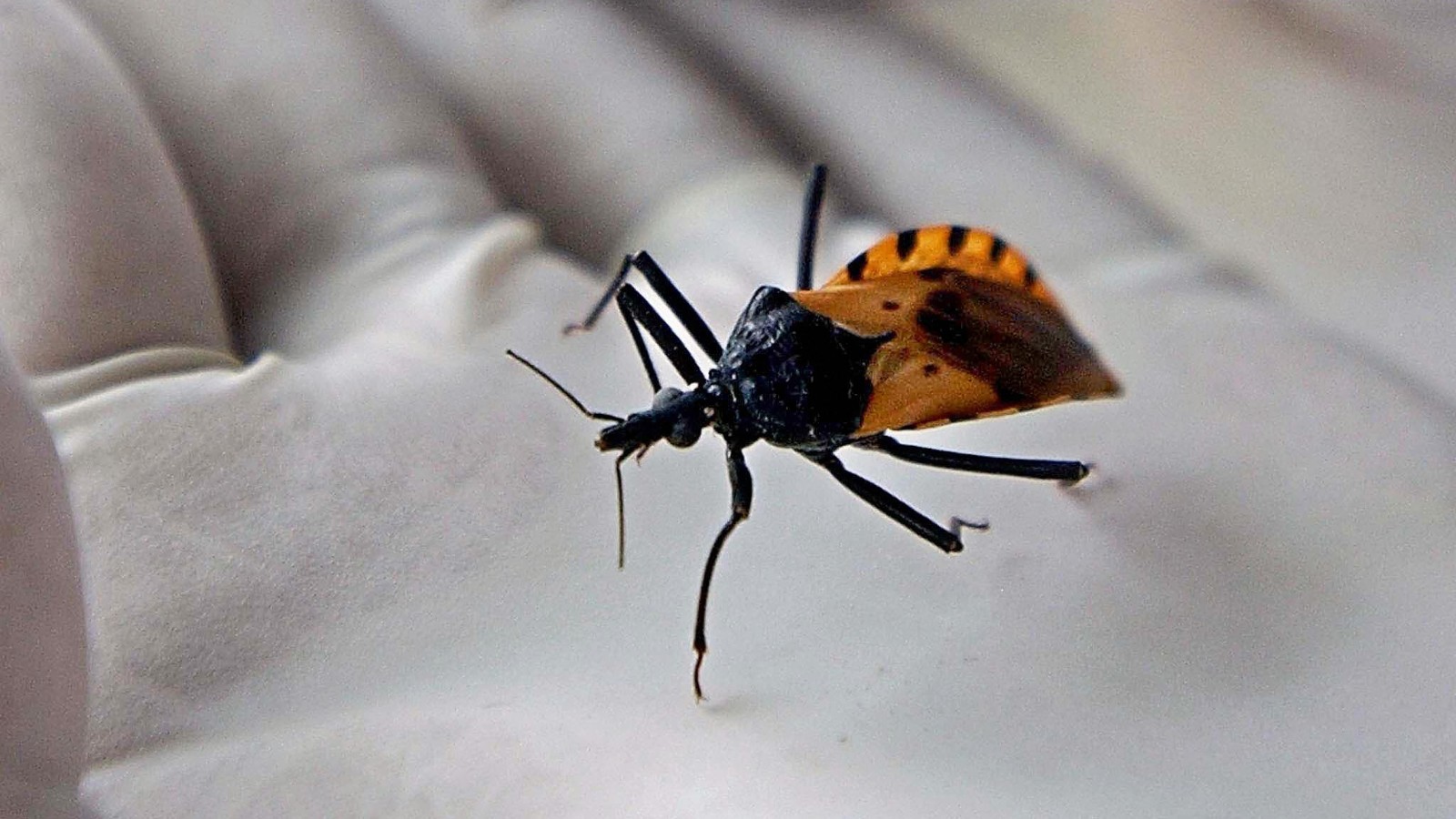 (CNN)The nickname given to the insects that spread Chagas disease is somewhat bittersweet: kissing bugs.
Their name stems from the fact that they like biting humans around their lips and faces as they sleep, after which they defecate into the wound with feces that harbor an infectious parasite, Trypanasoma cruzi.
Though the disease is generally considered to be mild or even asymptomatic among most, a new study has found that deaths fueled by the infection are much more common than we know -- and are going unrecognized.
"The general assumption is that the non-symptomatic form of Chagas disease is associated with negligible morbidity/mortality for the patients," said Dr. Eric Dumonteil, a Chagas disease researcher at Tulane University School of Public Health and Tropical Medicine in the US. This study is "very interesting (and) has important implications for patient care and treatment."
But Dumonteil added that the design of this study, looking at past data, makes it difficult to focus in on and compare the mortality rate for non-symptomatic people testing positive for Chagas infection to symptomatic people. It's also a correlation that has been seen, not direct causation, as patients were not directly followed up.
Dr. Alvaro Acosta-Serrano, a parasitologist at the Liverpool School of Tropical Medicine in the UK, agrees with the research team that more attention needs to paid to the problem of forgotten or unknown infections.
"This increase in mortality (shown by the study) is not that shocking," he said. "Chagas is often mistaken with flu symptoms and then disappears. It can disappear for years then re-emerge as heart disease."
He believes more accurate diagnostics are needed to pick up infections in people who carry low levels of the parasite in their blood.
"If we don't detect it in time, they will continue spreading the disease," he said.
Read more: http://www.cnn.com/2017/05/19/health/chagas-kissing-bugs-disease-deaths-underestimated/index.html