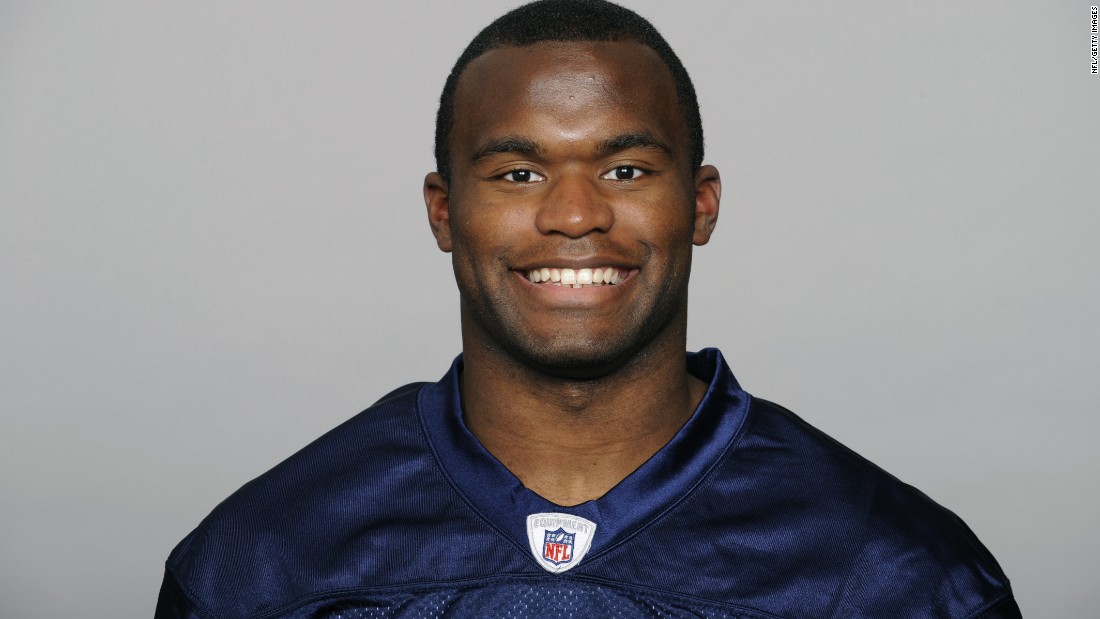 (CNN)When Myron Rolle, 30, begins his neurosurgery residency at Harvard Medical School and Massachusetts General Hospital in June, he will be making history.
Before him, "there hasn't really been anybody who I saw doing NFL and neurosurgery," the 6-foot-2 former NFL player said in an interview with CNN's chief medical correspondent, Dr. Sanjay Gupta.
Now, Rolle will be treating patients and training amid concerns and contention within the medical field about the safety of American football. He wants to help his two worlds — medicine and football — find common ground, he said.
Not until "toward the end of my career, I started to think about concussions and what the effects of repetitive concussions can do," he said.
"Football has done so much for me, given me friends, family, given me life lessons that now I can use in the operating room or just as a leader," he said. "I would hate to see it go, and I would love to see it around."
A blow to the head, such as what might be experienced during a tackle in a football game, can
cause a concussion
, a type of traumatic brain injury.
Rolle believes he has a duty to talk to younger players about safely playing the sport he loves.
"The fundamentals have to be emphasized: tackling the correct way. Having the right equipment. Making sure that you don't have very violent practices or contact practices," said Rolle, who sees brain injuries in sports and pediatrics as specialties of interest.
"I will tell you in person, 'Yes, play, but be careful; be safe, and understand some of these things that need to go into it for you to enjoy it,' " he said.
The tight-knit Rolle brothers
Rolle's interest in both neuroscience and football started at a young age, with help from his four older brothers: Marchant, Marvis, Mordecai and McKinley.
He was in the fifth grade when he read the book
"Gifted Hands" by Dr. Ben Carson
, which sparked his interest in medicine. Since then, Rolle said, neurosurgeon Carson has become something of a mentor.
Their father, Whitney Rolle, said Myron's oldest brother, Marchant, gave Myron the book.
"That kind of propelled him into that area," Whitney said.
While Marchant gave Myron books to read, his third oldest brother, Mordecai, taught him the game of football.
Myron quickly excelled on the field, and McKinley, the brother closest in age to Myron, often trained with him. Now, McKinley is a high school football coach and teacher in Florida, where he also serves as Myron's business manager.
To interview, Rolle took a quick flight to Birmingham. After he completed the two-hour interview, he said, he waited another hour or so to receive the results.
"The judges came out and said that I won the scholarship," Rolle said, but he didn't have much time to celebrate. He still had a game to play.
"I got on a plane from Alabama to Maryland, got to the game around the second quarter," he said.
McKinley, the brother closest in age, was in the press box when Rolle arrived at the stadium in Maryland. Their other family members were in the stands.
"I just remember there was so much emotion going through our family at that time," McKinley said.
When Rolle arrived at the stadium, he received a standing ovation. Then, on that chilly November night,
his team won the game
, 37-3.
Rolle postponed his NFL career for a year to complete his Rhodes Scholarship at Oxford, where he earned a master's degree in medical anthropology.
He then went on to play safety for the
Tennessee Titans
and the Pittsburgh Steelers before retiring in 2013 to attend the Florida State University College of Medicine. He graduated on Saturday.
Been waiting on this moment since the 5th grade. To be Dr. Myron Rolle. Glad it came today! #MedSchoolGraduation #MGHNeurosurgeryNext #2%
"I'm glad that I walked into my purpose," Rolle said. "I'm glad that I walked into something that was a smooth transition from football."
He has already become something of a family doctor, McKinley said. If a relative suffers an injury or illness, it's likely Rolle will be summoned for help.
"I know he's going to be one of the best neurosurgeons in the world," McKinley said. "Myron has worked for everything and has earned everything that has happened to him."
McKinley recalled moments when he would walk downstairs in the middle of the night and see Myron studying at 2 or 3 o'clock in the morning.
"He studied for this, and he has prepared for it," McKinley said.
After interviewing Rolle, Gupta, a practicing neurosurgeon, said that such a strong work ethic will be needed in his future.
"There's no question Myron will probably be working harder than he's ever worked in his life for the next seven years, despite having been in the NFL and training as a professional athlete," Gupta said. "I think, however, it is all about immersing yourself in your task, and Myron has shown that he's nearly superhuman at doing that. I think he unquestionably has a bright future as a neurosurgeon."
Read more: http://www.cnn.com/2017/05/19/health/myron-rolle-nfl-medical-school-profile/index.html