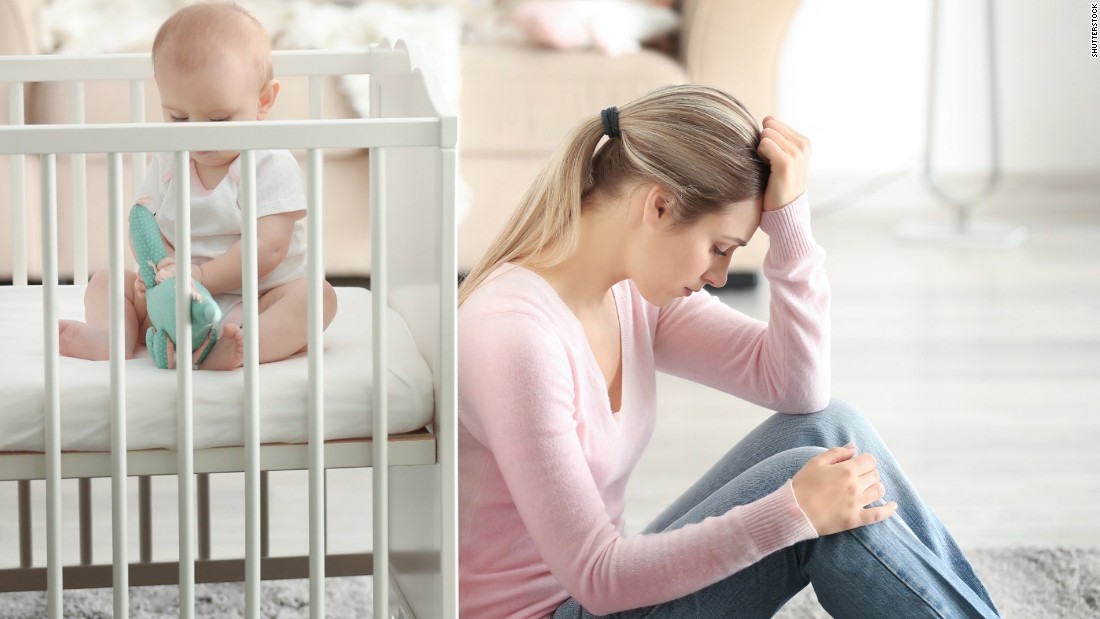 (CNN)Like most parents, my weekends are consumed with getting my girls, ages 9 and 11, to and from various activities.
In between, there were definitely a few fights and complaints, homework assignments that needed to get done, a house to get ready for not one, but two house guests and, of course, meals to prepare and snacks to pack.
It's the same story every weekend and week. My mom jokes that she can't keep up with how crazy our lives are, but I know I'm not alone.
But Stern was so busy taking care of her business, her three kids, who are now 3, 9 and 13, and her husband, and dealing with the death of her father, that she never took time for herself. About a year and a half ago, she said she hit rock bottom and found herself crying on a rock during a retreat in Massachusetts.
"I think I was just overwhelmed by everything," said Stern. "I think at that moment, it was like my 'aha' moment, 'Lyss, you need to get your life back on track. You need to start taking care of yourself,' " she said.
She was burned out, she said, and experienced another "aha" moment when she returned home.
Her mom (and my mom, too!) certainly wouldn't say they were burning out as parents when they raised us, said Stern. "Today, so many moms have these high-powered jobs and they have the kids and we want to be the best at our jobs, and you want to be the best with your kids and then you want to sometimes take time for yourself and you feel guilty, but you can't feel guilty. You're allowed to go to a movie with your husband. You're allowed to go to a movie with your friend without having a breakdown."
She said parenting burnout is so real that at times she dreams someone would kidnap her for two weeks so that she can finally get some rest from the kids, housework, co-sleeping with a toddler, food fights, and everything else that comes along with raising two young boys.
"You have to excel at work. You have to excel in your relationship. You have to excel in society. You have to be a great parent who feeds the kids with organic food, stimulates their brains while still in uterus, finds the right balance between protecting them and yet exposing them to the real world, shuttles them to sports, arts," and the list goes on and on, said Nikolova. "A supercomputer would go crazy. How about a simple human being!"
Social media certainly hasn't helped, many parents said.
Parents exhaust themselves trying to keep up with the false standard of perfection they see around them, she said. "It doesn't seem to matter that these family portraits conjured up on social media do not offer a true depiction of what families are really going through. This is a perfect recipe for burnout."
"There is the underlying need to feel valued and validated within society (a society which still places a higher value on what you provide to the job force)," she said. "Socializing with other adults can be difficult, the days long, the routine monotonous and the job overall, relatively thankless."
Bosse, whose husband travels frequently for work, said she has definitely experienced burnout, and for her, the experience is one of a "complete shutdown."
"I feel touched out, emotionally low and mentally blank. I am merely there," she said. What has helped her is finding outlets outside of home and openly communicating with her husband about her needs. "I was always afraid of saying I needed a break because I thought it would make me sound like a horrible mother, but as I progress in this journey, I realize that everyone needs time to realign."
Finding that "me" time is key, many parents said. Nikki Little, a mother of 4-year-old twin boys, said she and her husband agreed from day one that it is important that they both get time for themselves.
They recently trained for the same half-marathon and alternated their run days so one would run and the other would put the boys to bed. "My husband and I both want each other to feel like we can have our 'me' time without guilt -- which is why we encourage each other to take that time as needed, with the mutual agreement of not committing to so much that it takes significant time away from being together as a family," said Little, a social media director for a public relations firm.
What pains her, she said, is when she hears from moms who say they truly do everything when it comes to parenting, while their husbands enjoy plenty of "me" time.
"That's not acceptable in my book. It is not a badge of honor to say you sacrifice everything for your family and put yourself last. Self-care and 'me' time are so, so important to avoid parental burnout," she said.
Janis Brett Elspas had four children born in the same year, a singleton plus triplets, so she knows a thing or two about burnout. Up until the age of three, her four kids were home with her all day. She remembers the relief she felt when her husband returned home from work and she could do basic things for herself that she was neglecting, like taking a shower, going to the dentist for an overdue appointment or even reading a book in a peaceful bedroom to get her energy back.
Her kids are now all grown and in college, but looking back, she thinks today's parents of young kids are even at higher risk for parental burnout than she was, in part because there are more single parents and households where both parents need to work out of necessity. On top of that, there is the impact of technology.
"Burnout is also fueled by the constant vigilance, the need to deal with the ever-increased speed of technology, the internet, and all the dangers in the world we now have to protect our children against," she said.
Mindee Hardin, a mom of six in Beaverton, Oregon, said if parents are truly feeling "burnt out," then they should examine why they are feeling that way and fix it as soon as possible. She worries that some parents may use it as an excuse to check out of engaging with their kids. She believes far too many parents are doing that already.
Louise Sattler, a mom of two grown children, said the need to compete is driving some of the burnout parents feel today. "For some reason, we are not happy being 'just average,' " she said.
Stern, the author of "Motherhood is a B#tch!" wholeheartedly agrees. "Everybody has to stop looking at everybody else and look to within," she said. "My kids this morning had Frosted Flakes for breakfast. They had sugary cereal. Now the past two days they had eggs but today they didn't have eggs ... Mothers, I'm sure, will come after me and say, 'Lyss Stern is a terrible mother, because she gave her kids Frosted Flakes for breakfast today,' but at the end of the day it's OK."
She added, "We all need to let go of whatever that perfect image is in our heads and be content and happy with who we are and do the best job that we can do because nobody knows what goes on behind anyone's closed doors at the end of the day."
Burnout is certainly not just an issue for mothers. As the recent study revealed, almost the same number of fathers as mothers said they were experiencing high burnout.
Buzz Bishop, a father of two, ages 7 and 9, jokes that he's just getting started with this thing called parenting. But he shares an interesting -- and hopefully helpful -- perspective about burnout.
If you are feeling burned out as a parent, just hang in there, says Bishop. "The rules of the game will change soon enough and you'll have an entirely different game to play, which may or may not be more fun. As my brother used to say, 'Whoever called them the terrible twos never had a 3-year-old."
Or a tween or a teen, many parents might add.
Read more: http://www.cnn.com/2017/05/09/health/parenting-burnout-professional-burnout/index.html