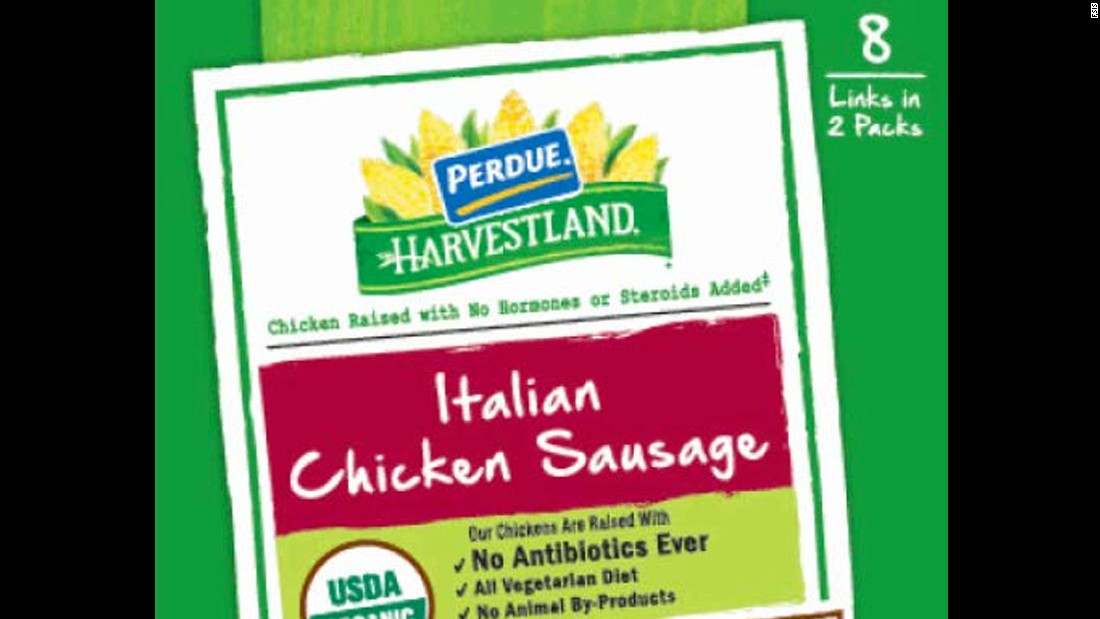 (CNN)Chicken sausage products that might contain bits of plastic are being recalled by Perdue Foods, the US Department of Agriculture's Food Safety and Inspection Service said Saturday.
More than 1,400 24-ounce packages have been recalled.
"We determined the source was plastic from a pair of safety goggles that was inadvertently introduced into the raw material before the sausages were stuffed," said Andrea Staub, a senior vice president of Perdue Farms, parent company of Perdue Foods.
There are no reports of injuries from eating the sausage, the USDA said.
Perdue Foods is based in Gainesville, Georgia.
Read more: http://www.cnn.com/2017/05/06/health/chicken-sausage-recall/index.html