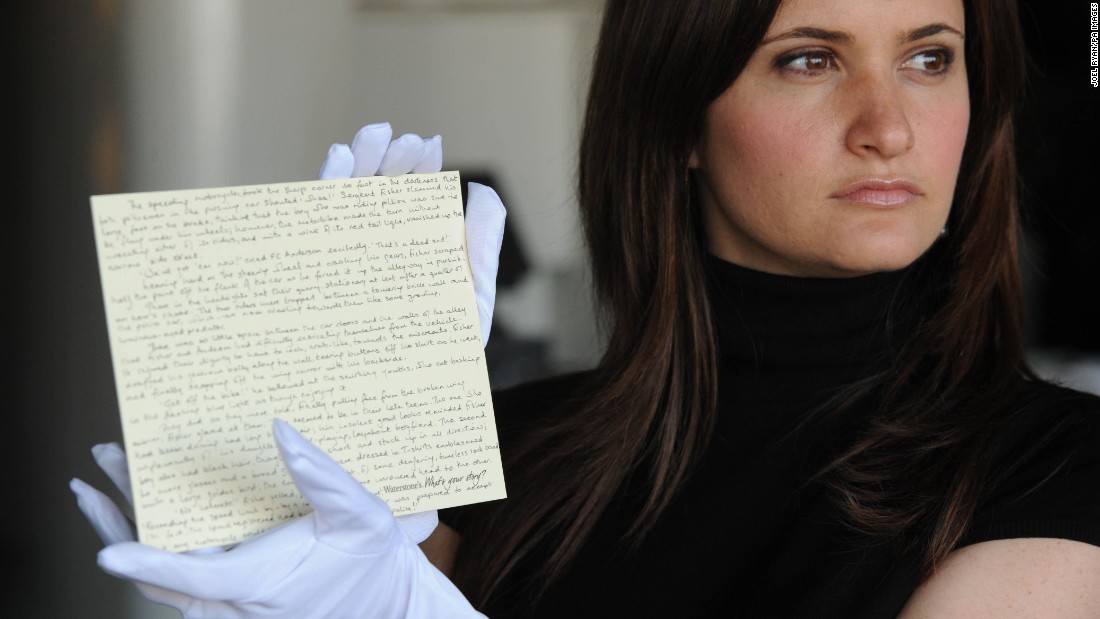 (CNN)An untitled prequel to the wildly popular Harry Potter books has been stolen in a robbery in the UK, authorities say.
The story is said to feature a young James Potter, the titular boy wizard's father, and his best friend Sirius Black, who come across two "muggle" (or non-magic) policemen following a high-speed chase, according to local media reports.
On Friday morning, she tweeted: "PLEASE DON'T BUY THIS IF YOU'RE OFFERED IT. Originally auctioned for @englishpen, the owner supported writers' freedoms by bidding for it."
Read more: http://www.cnn.com/2017/05/12/europe/harry-potter-prequel-stolen/index.html