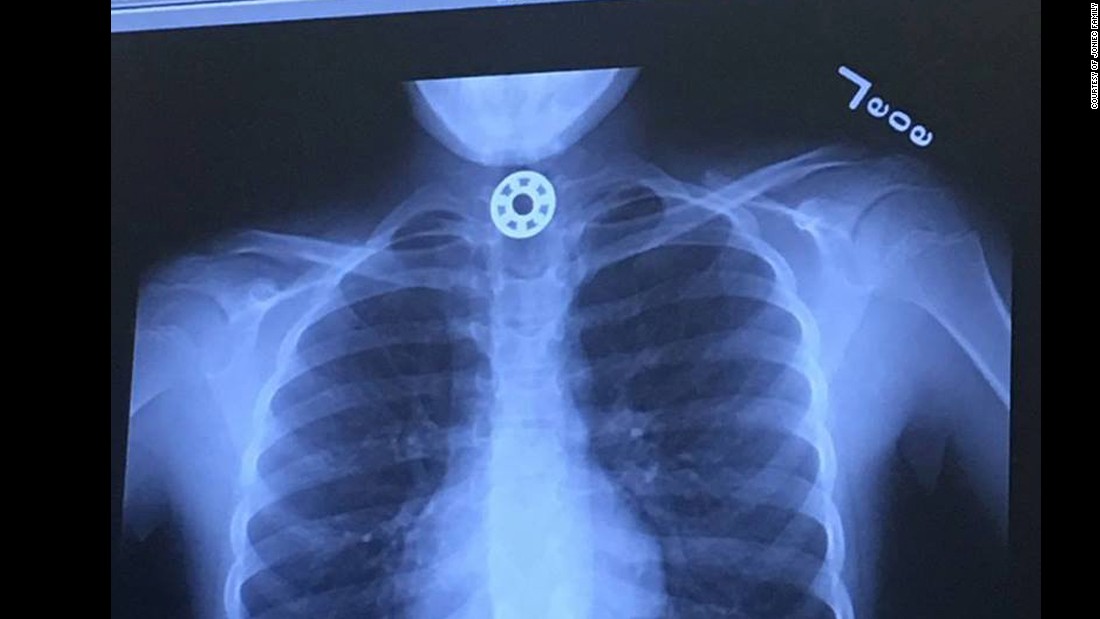 (CNN)Fidget spinners are driving many adults crazy, but one Texas woman is warning about her daughter's dangerous experience.
Doctors were unable to tell where the object had gotten stuck. It wasn't until after an ambulance ride to Texas Children's Hospital that an X-ray revealed the round metal bearing in the girl's esophagus.
In the post, Joniec wrote, "Britton was taken to surgery to endoscopically locate and remove the object. Fortunately we had a positive outcome, but it was pretty scary there for a while...not only because of the initial ingestion, but then the concern about the composition and structure of the object, and finally, the risk with general anesthesia."
Several schools have banned fidget spinners because they've become a distraction. The devices have long been a tool for teachers, guidance counselors and therapists.
"Promoting fidgeting is a common method for managing attention regulation," said Elaine Taylor-Klaus, co-founder of ImpactADHD, a coaching service for children with attention disorders and their parents.
"For some people (with ADHD), there's a need for constant stimulation," she said. "What a fidget allows some people -- not all people -- with ADHD to do is to focus their attention on what they want to focus on, because there's sort of a background motion that's occupying that need."
Read more: http://www.cnn.com/2017/05/17/health/texas-fidget-spinner-xray-trnd/index.html