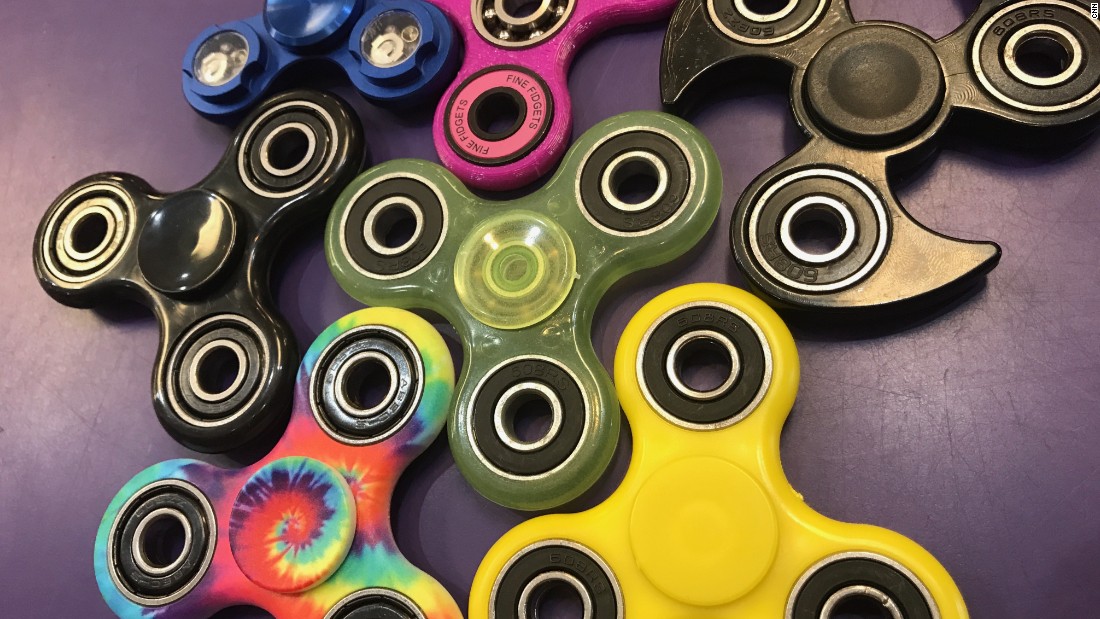 When I asked a colleague if he knew about fidget spinners, he responded: "I'd never heard of them until last week, when my daughter told me she had to have one."
Don't know what a fidget spinner is? Not to worry -- most people who aren't in touch with school-age children don't have a clue. (When I asked a class of 30 college students, only two knew what they were.)
Toy fads are important because they represent something novel, different. An important part of childhood is gradually separating yourself from your family and becoming your own person. We can see this when middle-school children announce a taste for music that diverges from what their parents enjoy; it's a way of declaring, "I'm my own person."
We can imagine slightly younger kids comparing fidget spinners -- yours is an interesting color or really sparkles when it spins, while mine spins for a really long time. Fidget spinners are all the more fun to the degree they're subterranean, with most adults clueless.
They're getting a lot of attention today, but like all fads their novelty will inevitably fade: They'll soon be stuffed in the corners of dresser drawers, waiting to provide little jolts of nostalgia when they're rediscovered a few years down the road.
Read more: http://www.cnn.com/2017/05/17/health/fidget-spinner-fad-partner/index.html