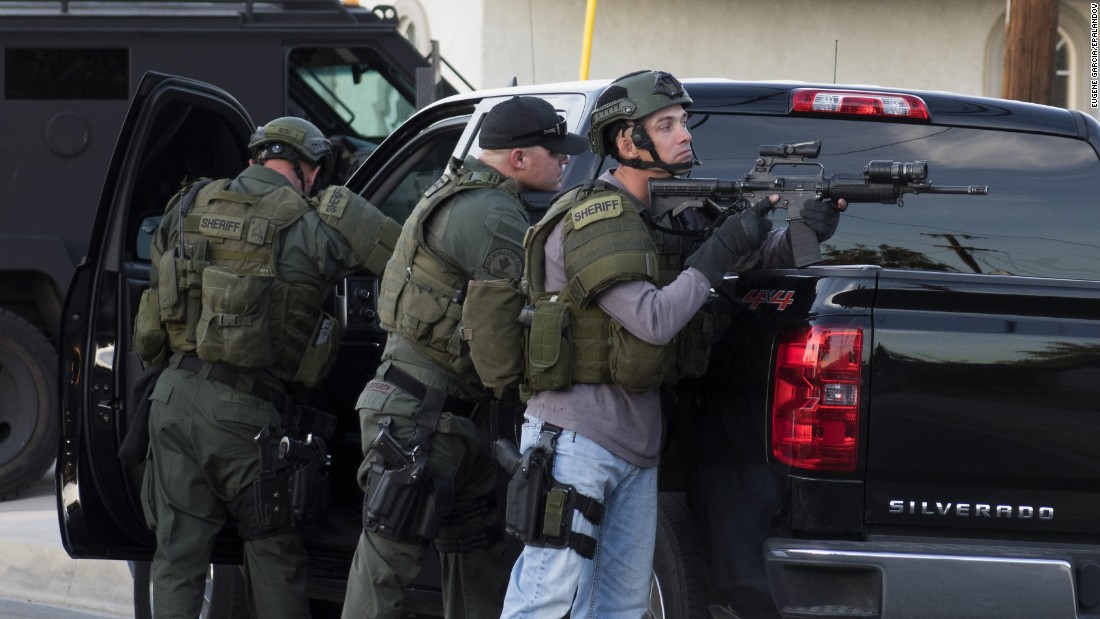 (CNN)Nicole Hockley lost her 6-year-old son, Dylan, in the 2012 shootings at Sandy Hook Elementary School in Newtown, Connecticut. On the day of Dylan's memorial, the National Rifle Association issued a statement about the shooting that left 26 dead, mostly children.
"The only thing that stops a bad guy with a gun is a good guy with a gun," said the association's executive vice president, Wayne LaPierre.
Hockley said LaPierre's comments come from the "false rhetoric" that often follows mass shootings.
"How do you recognize who the good guys are?" she asked. "How does arming ourselves with more weaponry make us a safer society?"
Studdert said his latest research supports the notion that this fear is partly behind the spikes in handgun purchases that follow mass shootings.
The study showed spikes in handgun purchases after each tragedy: After Newtown, there were 53% more purchases than expected in California. After San Bernardino, there was a 41% increase across the state — but this broke down to an 85% increase among San Bernardino residents, versus a 35% increase elsewhere in the state.
"This, I think, reinforces the idea that safety and security concerns are motivating these purchases," Studdert said.
"When something like that happens and it's vividly covered in the media, then that may prompt them to finally take action," Pratt said.
Studdert's study found that the wave of additional gun buyers in California was made up predominantly of people who were white and Hispanic but not black. It also founda bigger jump in handgun purchases by people who had not previously owned a gun.
"Households that never previously had handguns now do," Studdert said.
Because not all states report gun purchases like California does, researchers have debated whether gun sales and background checks across the country reveal more new gun owners or simply more guns per owner, which Studdert described as a "stockpiling phenomenon."
The NRA did not immediately respond to a request for comment about the new study, but other gun rights advocates shared their interpretation.
"We've seen drops in the violent crime rate" in the same time concealed carry laws have become more common, Pratt said.
He believes that part of it stems from "crooks encountering armed citizens," though "nobody knows exactly why." He also disagrees with the premise that guns make the public less safe, citing the time it takes for police to arrive after a crime.
"A really good response time … is about four to five minutes," Pratt said. "And a lot of the horrific shootings have taken a lot of lives well within that time."
Though Studdert's study didn't look at the public health consequences of gun sales after mass shootings, he cautioned that we shouldn't forget about the larger picture.
"Although these spikes are very large, they don't last long," he said.
The boost in gun sales lasted about six to eight weeks after each shooting before dropping back to normal, he said. This may represent less than 10% of handguns sold per year in California.
"If you are concerned about public health implications of gun ownership, I'm not sure that these spikes are exactly where you want to be looking," Studdert said. "There's an enormous stockpile of guns out there already in households."
Mass shootings make up far less than 1% of USgun deaths, the study notes, but how many mass shootings there are per year depends on which definition you use.
Sugarmann believes that people who respond to a mass shooting fall into two camps: those who take a more individual approach to their self-defense, which includes buying guns, and those who, like Hockley, take a societal approach to gun violence by asking themselves what can be done to stop it.
"Both (groups) say to themselves, 'This is horrific and could happen to me and my family,' " Sugarmann said.
One of them told her, "You're now part of a club that no one wants to join."
"That scared me to my core," Hockley said. "I didn't want to be that mom going out to someone else's tragedy and welcoming them to this club."
Hockley said this motivated her to become an advocate — not just for sensible gun safety laws but for mental health programs, school trainings and other programs meant to prevent gun violence and suicides before they happen.
She recalled one student in Ohio who, not long after attending a training with her organization in 2015, overheard one student trying to recruit another for a school shooting. Investigators unearthed a specific plan and intervened, Hockley said.
"We know that we've stopped multiple shootings and suicides," she said.
Sugarmann said that gun rights groups use these events to push a fearful narrative.
"No matter how small or large an incident, it means that someone's coming for your guns," Sugarmann said.
"That really changed the culture and the environment in Australia," said Studdert, himself an Australian with a keen interest in the myriad gun laws in the United States.
"As an outsider, it's an area that intrigues me because it's somewhat uniquely American," he said.
Read more: http://www.cnn.com/2017/05/01/health/gun-sales-mass-shootings-study/index.html