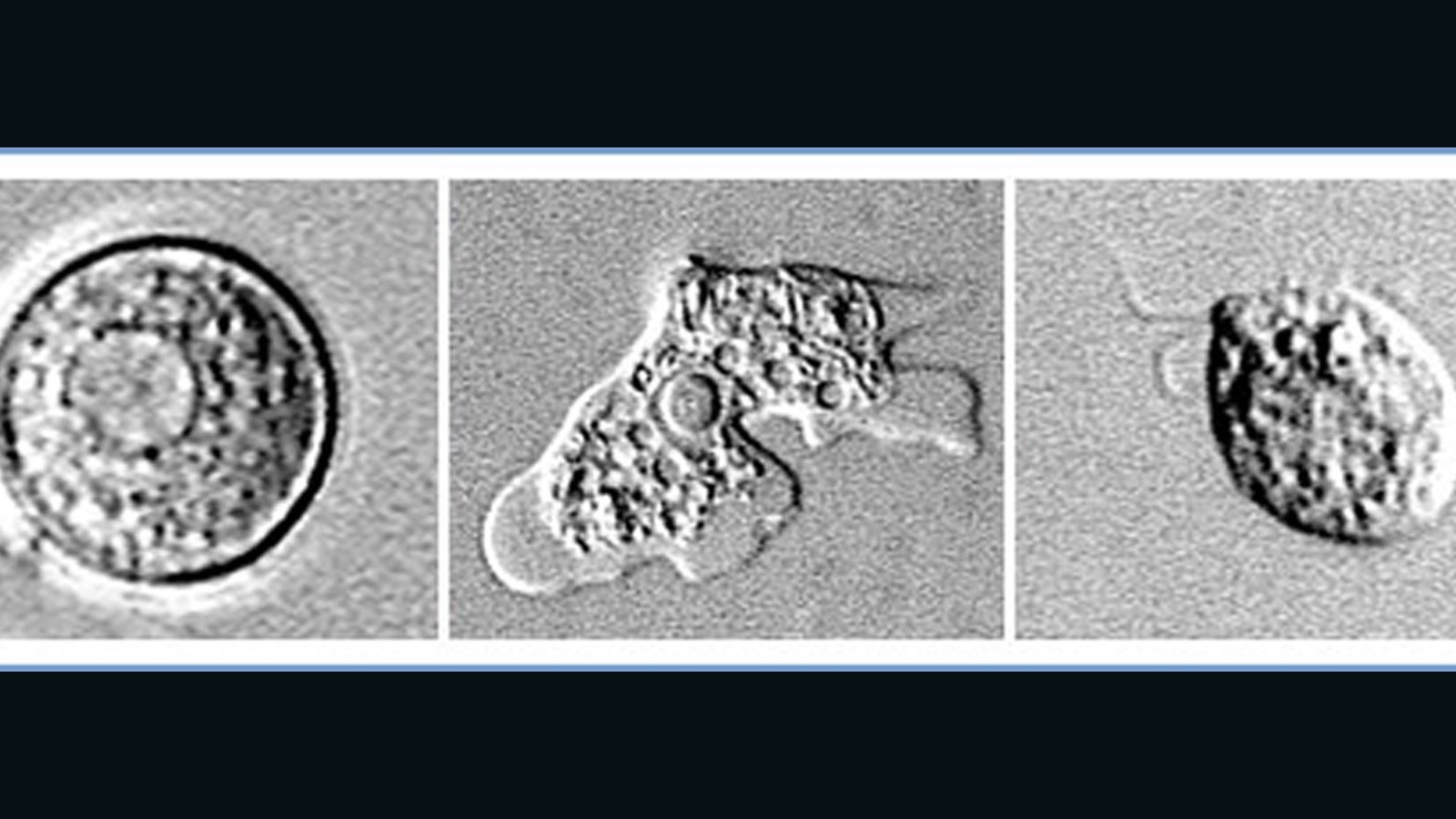 (CNN)Exactly one year after her death, Lauren Seitz's family filed a wrongful death lawsuit over a deadly amoeba she picked up during a trip to a North Carolina water park.
The 18-year old died June 19, 2016, after she was exposed to Naegleria fowleri, an amoeba that can cause a rare and deadly brain infection. The lawsuit alleges that the water park, US National Whitewater Center, and its builder, Recreation Engineering and Planning Inc., were grossly negligent and reckless and should be held accountable.
The US National Whitewater Center said it does not "publicly discuss matters related to pending litigation" and Recreation Engineering and Planning did not return calls or e-mails seeking comment.
Seitz, a recent high school graduate from Westerville, Ohio, was on a music tour with 40 other members of Church of the Messiah. The group stopped at the US National Whitewater Center in Charlotte, North Carolina, for a cooldown.
According to its Facebook page, the center offers outdoor activities including whitewater rafting, biking and ziplines.
Seitz and her friends were whitewater rafting when the raft overturned, exposing her face and nose to the water, the lawsuit says.
Seitz arrived back in Ohio a few days later but became ill. She was hospitalized and diagnosed with an infection caused by Naegleria fowleri.
She died 11 days after her whitewater trip.
The amoeba is commonly found in warm freshwater and soil,
according to the Centers for Disease Control and Prevention
. It also grows in pipes but not salt water such as oceans. It enters the nose and goes to the brain, where it causes swelling and death. Symptoms include headache, fever, vomiting, seizures and hallucinations.
"Our findings here are significant," Dr. Jennifer Cope, an infectious disease physician at the CDC, said at the time. "We saw multiple positive samples at levels we've not previously seen in environmental samples." The amoeba was probably able to grow to such concentrations because of the amount of dirt and debris in the water, which interfered with the effectiveness of the sanitation process, Cope said.
The water park closed for several weeks to work with officials after Seitz's death.
"Lauren and other visitors had a higher likelihood of encountering Naegleria fowleri in the unregulated waters of the U.S. National Whitewater Center than they did by simply rafting in the nearby Catawba River," the lawsuit says.
The lawsuit claims that the center failed to properly chlorinate and maintain its water or train its employees on the proper ways to regulate the facilities. The center displayed "a conscious disregard for the safety of its visitors, including Lauren," the lawsuit says.
Colorado-based Recreation Engineering and Planning engineered the $37 million facility, according to its website.
The lawsuit says the water in the attraction was too shallow and the water filtration system wasn't adequate to safeguard the public.
Read more: http://www.cnn.com/2017/06/20/health/water-park-amoeba-lawsuit/index.html