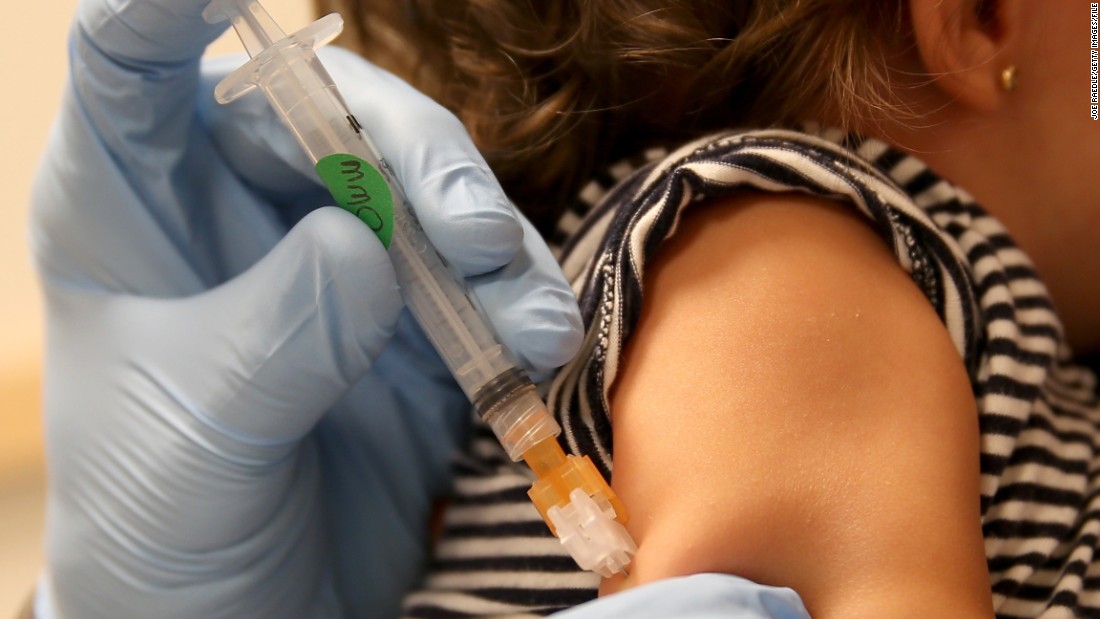 (CNN)Thirty-five people have died of measles across Europe in the past 12 months, the World Health Organization said Tuesday, warning that vaccination remains crucial to stopping the spread.
In the most recent case, a 6-year-old died in Italy on June 22. The boy's doctor confirmed that he had not been vaccinated against measles and died of the disease.
Another measles deathand over 3,300 cases of measles have been reported in Italy alonesince June 2016.
Measles
is a highly infectious disease transmitted through the measles virus. It can spread from person to person by breathing contaminated air or touching an infected surface. Symptoms may begin with a high fever, cough, runny nose or red and watery eyes. After three to five days, a rash will usually appear. Measles can be serious and cause severe complications such as pneumonia or encephalitis. The disease most often affects children, especially those younger than 5.
The European Centre for Disease Prevention and Control reported that cases of measles in Europe have
jumped by 50%
in just the first five months of 2017, compared with the total number of measles cases during all of 2016.
"Italy has had suboptimal (vaccine) coverage for many years now," said Dr. Rob Butler, program manager of the Vaccine-Preventable Diseases and Immunization Program of the WHO Regional Office for Europe. He added that vaccine coverage for measles in Italyhas fallen every year since 2012.
Butler said this is in part due to the rise of anti-vaccine movements across Europe and a sense of complacency among parents.
Germany implemented legislation this month that requires all kindergartens to notify health authorities if parents have not submitted their children's vaccine counseling records to the school.
"Every death or disability caused by this vaccine-preventable disease is an unacceptable tragedy," Dr. Zsuzsanna Jakab, the regional director for Europe, said in the WHO statement.
"We are very concerned that although a safe, effective and affordable vaccine is available, measles remains a leading cause of death among children worldwide, and unfortunately Europe is not spared. Working closely with health authorities in all European affected countries is our priority to control the outbreaks and maintain high vaccination coverage for all sections of the population."
Read more: http://www.cnn.com/2017/07/11/health/measles-outbreak-europe-bn/index.html